Sunday, November 21, 2004
Best Flash Communication Server-Based Videoconferencing Solutions
Stephen Shapiro wrote me a few days ago via email asking me for advice in identifying Flash-based videoconferencing solutions that could be adopted in an academic environment.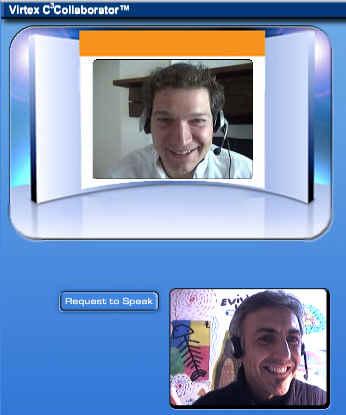 He wrote:
"I run a company called SchoolFusion.com.

We presently manage classroom websites and are looking for a video/voice collaboration tool as an add-on.

Since we're dealing with schools we are looking for something written in Flash so we can not require a download and be fairly browser insensitive.

Does your report include these type of services?

Do you have any technology solutions off the top of your head that you would like to suggest?

Thank you,

Stephen Shapiro"
Here is my answer to Stephen and everyone else looking for videoconferencing solutions based on the Flash Communication Server technology.
In this article I point to all of the major Flash-based videoconferencing solutions available today in the market as well as to cost-effective alternatives to the Flash-based wave of new tools.


Recent related resources:
posted by Robin Good on Sunday, November 21 2004, updated on Tuesday, May 5 2015