Online Video: Publishing, Production and Technology Guide - Best From Sharewood - Part 1
Sponsored Links
Online video has undoubtedly become one of the most and valuable components of any online communication strategy. From finding video clips that support your arguments in your next presentation, to the use of video you produce to communicate more effectively with your customers, not using video is proving to be a costly handicap for just about any online independent publisher.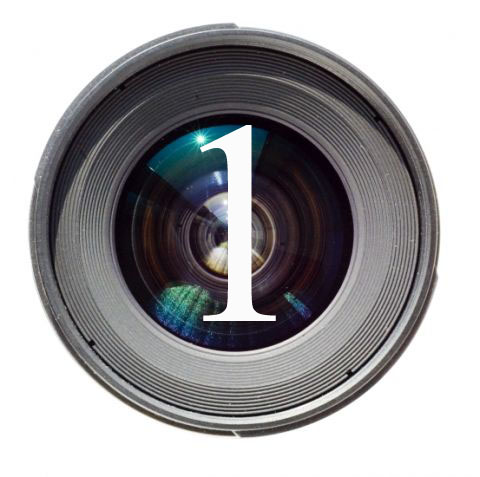 Photo credit: Nikolay Okhitin
In this three-part guide I take you through the best and most interesting online video articles and reviews published on MasterNewMedia.
From video production and editing tools, to web-based video hosting and sharing sites to the best ways to market and monetize your video content online, you can find here the very best resources we have covered in the past on this hot topic.
In the first part:

Video Publishing
Video Editing and Post-Production
Video Tools
Video Publishing

Photo credit: A-Papanton
The audience has left the seats and it won't be told to sit back down again - armed with the tools of easy online video publishing, new media audiences are giving new fuel ad interest to fast growing area of consumer generated video. The explosion of online video destinations like YouTube has created an active, participatory audience that knows what it likes and isn't afraid to go about creating its vision while looking for it. There has never been a better time to tap into the unlimited creative potential of the new, active, participatory audience and its boundless enthusiasm for creating online video content. Until recently, though, the only organizations making some money from this massive upturn in user-generated media were the few very large video sharing sites who were providing the first publishing and distribution platform for just about everyone. With the large amount of traffic some of these sites were able to generate it wasn't too difficult to get some advertising revenue in, whatever the format chosen.
January 2007

Photo credit: Stephen Coburn
Where can you publish your video clips online? This mini-guide of online video sharing sites should give you a good reference to find your preferred online video publishing outlet.
November 2006
To upload your video clips to multiple video sharing sites has been the ultimate dream of many independent online publishers, as the exposure and visibility provided by posting unique, quality clips is among the most effective new ways to draw traffic up for most any a web site.
To surf the word of mouth wave, and achieve viral visibility, your video content need to be uploaded to as many publishing video sharing sites as possible and a new online web-based service, from the superprolific guys at Particle-S, makes this process super easy and completely free.
July 2007

Photo credit: Kiyoshi Takahase Segundo
Video search engines and online video directories allow for the indexing, cataloging and searching of as large a quantity (or as specific a theme - this is yet to come) of video and digital film material as it is possible for them to find on the Internet. This is a mini-guide to the best resources in this area.
January 2007
Online video is a great way to add rich content to your blog or website, whether you are keeping a personal journal or running a for-profit operation. The Google Ajax Search API is a great way of being able to customize the way you display your video content in a visually rich way that you can adapt with the minimum of technical knowledge. Think of it as a great way to call search information right out of Google Video, and compile it together into customizable 'video bars' that you can resize, position anywhere on your website and let your site visitors browse visually. This adds an intuitive way for your visitors to access targeted video content that goes beyond the simple text-based, descriptive approach. The GSVideoBar Solution gives you everything you will need to get these great looking video bars onto your website by copying and pasting a few lines of code into your blog post or website template. While there are Web Widgets like the incredibly impressive Blinkz.TV Video Wall that will do this for you, the advantage of using the API approach is the ability to tinker with its look.
December 2006

Photo credit: Aurelio A. Heckert and Tina Rencelj
Publishing and viewing online video is an incredibly simple prospect these days, and the hardest part of it is choosing which of the many video sharing services to use. However, if you are hoping to use free software - free as in freedom, in the GNU, Richard Stallman sense of the word - it isn't always quite so simple. A great many of the online video sharing websites use proprietary formats, with Adobe's Flash video being the most popular. So what can you do if you want to publish and watch online video without betraying your commitment to the free software cause?
March 2007
Video Editing and Post-Production

Photo credit: Joachim Angeltun
Until some years ago, videomakers would have never foreseen the possibility to edit videos online in a semi-professional way and without having to buy expensive software. However, today's Web is populated by sites that allow users to edit videos online within their browsers, without the need to install a specific software on their computers. These video editing sites are generally characterized by a great ease of use, which makes it a breeze to do both basic and advanced editing even for the non experts. Most of them allow users to publish their edited videos on any web page, embedded in a video player; however, only few of them let users save their edited videos on their computer.
February 2007

Photo credit: Tomasz Trojanowski
Internet video and online collaboration were massive growth sectors in 2006, and as 2007 forges ahead the two are finally coming together. With the emergence of the first real-time video synching and sharing solutions, the Internet video experience is definitely bound to become a critical work platform for video and television production as well as for a thousand more applications from research to collaborative review, where watching video together while being at a distance, provides a truly breakthrough new opportunity. The ability for groups of people to watch the same video in real time - from different locations - has two main applications so far.
January 2007
Video editing, publishing and remixing online is now a reality. Before I could even ponder or realize the amazing opportunities that these new video editing tools were going to unleash on us, I am already surrounded by a small set of great online video services that make the uploading, editing, remixing and sharing / re-publication of video clips just about pure fun. Eyespot, Jumpcut and soon Motionbox (still inaccessible but already reviewed by the ever excellent TechCrunch), are the three most interesting examples of the new online video revolution taking place right in front my eyes. But they are not alone: The-N, VideoEgg, Grouper, VMix and many other ones, are all just about to introduce new features that will allow greater abilities to edit, remix, dub and post-produce any digital video footage.
April 2006
By subtitling or dubbing your Internet video output you expand its reach. This is a great way of adding value to your video, whether from an accessibility perspective, from the desire to reach an audience outside of your own first language, or even to add 'liner notes' to your content. There was a time when this kind of feat would set you back considerable money, and require professional equipment beyond the reach of your average independent online publisher. Those days are over, and it is now possible to make use of free online and desktop tools to create subtitled or dubbed video content without spending a cent. So how do you do it? What are the free, easy to use tools out there that make subtitling and dubbing internet video a piece of cake? In part one of this video guide, I talk you through the subtitling process. Part two features everything you need to know about dubbing audio for video.
February 2007

Photo credit: Picpics
Subtitling and dubbing Internet video is a great way of expanding the reach of your own video, and of bringing whole new audiences to pre-existing content originally created in another language. In this second part of my guide to subtitling and dubbing on the cheap, I talk you through the process of dubbing Internet-bound video. The focus of part one of this guide was on adding subtitles to your Internet videos using two completely free web applications.
February 2007
Video Tools

Photo credit: ronen
Looking for an easy way to download your favorite videos from YouTube, Google Video or any other popular video sharing site? Keep on reading, then, because you might find some good hints here. Video sharing sites are increasingly a resourceful destination for entertainment, documentary, indie clips, music and a lot more. The only drawback they video sharing sites have is that in most cases there is no feature allowing the easy and immediate downloading of your preferred clips so that you could actually watch them even when not connected to the Internet. But, unknown to many, there are indeed many easy ways to download your favorite video clips without having to install any particular software and independently of the operating system you are using on your computer. I am referring to web-based video downloading services that not only let you download all the video clips you want but which also convert the same video clips in any of the many video file formats that you have a specific preference for. In this mini-guide I am providing you with a short-list of some of the most popular of such video downloading services.
Every week it seems to become a little bit easier to get involved in multimedia content delivery and syndication - whether through sharing videos using Youtube, photos through Flickr, or your thoughts using popular blogging platforms. The ability to upload, embed and easily share media content is now something we take for granted, but until now there hasn't been an easy way to gather all of this content together into a personalized online channel. That is all about to change starting today. YouTube was revolutionary in that it made it easy for all kinds of people to quickly upload their home-made video content, and let other people embed the resulting videos straight into their blogs and websites, or watch it directly from YouTube. Services like Slideroll made it easy to add soundtracks to your photo collections, and SPresent took the pain out of putting together great looking, animated presentations online. They are all great in their way, but they stand alone, and the content made using these tools functions in discrete, one-off units. One video (or playlist), one slide show, one presentation.
January 2007
Live video broadcasting is taking the web by storm, with services like UStream, Mogulus and Operator11 leading the way. But sometimes the production effects on offer can be limited. Luckily there is a solution. If you want to add picture-in-picture, watermarking, desktop sharing, RSS feeds, slideshows, videos and a host of visual effects to your web broadcasts all of this and more is now possible. You are not limited to simply broadcasting your face to the world from a webcam. In a similar - but vastly superior - style to its Windows-based counterpart WebcamMax, the Mac-only CamTwist lets you hijack your outgoing video stream, add effects and even bring in different sources, such as pre-recorded videos and slideshows. And while recently reviewed Mogulus has simple, easy-to-use versions of some of these tools, UStream have kept things bare-bones. In any case, the full range of effects and possibilities opened up by CamTwist supersede anything possible on the current live video broadcasting platforms. If you are ready to hack your live video stream to add pro-looking effects and tools into the mix, your search may be over.
June 2007
Online video, or what we are increasingly referring to as Internet television, can't be really appreciated unless there are tools that simplify, facilitate and enrich the process of searching, playing, sharing and publishing online video content. The new Democracy video platform, a free, open-source tool which just released its newest version, incarnates all these online video-related abilities, transforming itself in the space of the last few months into a fully fledged media-center-gateway with a stellar list of functions, from downloading torrent files, to searching the biggest and brightest sources of Internet video, to playing virtually any media file you'd care to throw at it.
December 2006
You can now broadcast your own live TV online with a number of tools and services. But a new contender takes things to the next level, giving you a feature-packed TV studio that works right out of your web browser. If you're looking for simple 'plug your camera in and play' streaming, you could do worse than UStream, which has made it possible for hundreds of web broadcasters to quickly put out live web TV. Then, taking things a step ahead you have services like Operator11 that let you mix in your web videos with live webcam broadcasts, and even bring in friends to take part in your show.
May 2007
Web video editing is nothing new and there are already a host of services that will allow you to remix your videos right from your browser. But now the most popular video sharing website in the world is joining the fray. How does it fare? Services such as JumpCut and EyeSpot have led the way in giving their respective communities the opportunity to mix and match, cut up, add effects to and otherwise edit recorded video on the web. Their strengths lie in a mixture of relatively easy to use tools, and the ability to easily share and remix content from within the JumpCut and EyeSpot communities. But the new addition of remixing capabilities to the biggest video sharing site on the web marks the next phase - the mainstreaming of web video editing. As such, the all new YouTube Remixer has been kept deliberately simple in its form and function. If JumpCut, EyeSpot and their imitators have the luxury of targeting niche audiences with a particular focus on editing and mashing up their video content, YouTube has the weight of popularity on its shoulders. What you get, then, in this new addition to the ongoing YouTube overhaul, is a straightforward, easy to master online editing tool.
June 2007



Originally written by Robin Good for MasterNewMedia and first published as Online Video: Publishing, Production and Technology - Best From Sharewood - Part 1 on July 15th 2007.
Great collection of "how-to" tips and useful resource info for online video production and editing.
---