Online Video Publishing, Production and Technology Guide - Part 2: Marketing And Monetization
Sponsored Links
Online video potential as a monetization and marketing vehicle for small and large independent publishers is experiencing a new renaissance.
Not only you can use video clips to do great marketing and self-promotion of your content and expertise (see live.pirillo.com for a really good example of this) but you can even make some money directly from those video clips too.

Photo credit: Nikolay Okhitin
Recently, a number of companies have entered the video advertising arena, confirming the expectations that great video can indeed support some type of advertising, but showcasing also the widely felt need to move away from the interruptive and distracting approaches of traditional tv adverts.
As I see it myself, video will indeed grow further as a marketing and highly persuasive medium to showcase, illustrate and report great stories, but its online advertising potential may have to pay dues to the bad and extended reputation and credibility disaster that video advertising did on mainstream television media.
On a medium like the Internet this may have its on notable impact, has people steer away and tend to mistrust brands that carry over their façade and hyped-up marketing to the web. But if creativity and new companies keep growing at the pace we have seen recently, the ways in which online video will provide direct monetization opportunities may indeed change dramatically.
In this three-part guide I take you through the best and most interesting online video articles and reviews recently featured published on MasterNewMedia.
From video production and editing tools, to web-based video hosting and sharing sites, video search engines, to the best ways to market and monetize your video content online, you can find here the very best resources we have covered in the past on this hot topic.
In this second part of this video guide you will find my hand-selected MasterNewMedia best articles and reports on:
Video Monetization
Video Marketing
Live Video Streaming
N.B.: Your extra tips and pointers to other relevant articles and resources are always welcome. Use the dedicated comment facility at the end of this article.

Video Monetization
Online Video Advertising is rapidly evolving, with a number of services stepping up to the challenge. But until now the approach has largely been based on a cost-per-mille (CPM) payment model. However, a new contender looks set to buck the trend. LiveRail is a brand new video advertising platform, currently in a closed beta testing period. And the approach taken by this newcomer to the video advertising space is significantly different from the norm.
July 2007
Bringing the latest video news releases to your readers can really liven up any article or blog post. Wouldn't it be great if you could seek out the latest news clips from a range of categories, and then get paid for syndicating them on your website? Now you can. If you are writing a news-based blog, or simply want to comment on some aspect of current affairs, the ability to quickly find relevant video, audio, images and even text-based press releases may well prove a very useful resource. It is one thing to write about something, and another to be able to illustrate your points with video footage, whether a live report from the scene, or a product demonstration.
May 2007
Online video pays itself. The opportunities to monetize online video are rapidly increasing. You need not find anymore a distribution house to make your video- or film-making passion pay back for your hard work. 2006 has been the internet's year of video, and as independent video publishing becomes easier than ever, and increasingly ubiquitous, the landscape presents a great many new opportunties.
November 2006
Internet Television is indeed coming. But the best news is that small independent publishers, video makers and indie producers have now a new powerful ally facilitating their publishing, distribution and video monetization goals. And with such rapid expansion of online video publishing services, offering higher quality video, and more flexibility in publishing, sharing, and marketing, there has never been a better time to get your video content online.
October 2006
Video advertising gives a new spin to how user-generated content and a distributed advertising model can enable exposure and profits for all parties involved. Watch, Upload, Make Money. This is the roaring mantra for newly launched Revver.com, an online video clips clearinghouse that allows anyone to submit, upload, store and redistribute short video clips of any (legal) kind while making money at it.
March 2006
Video Marketing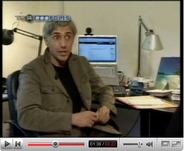 YouTube is nothing less than an online video phenomenon and if you aren't already using it as a tool to promote yourself or your online content, you should really give it some thought. Here's why: Having already served up over 1.73 billion video views and 45 terabytes of video footage to the world, YouTube is everyone's first port of call when they want to search for online video. While it might not be the best featured or even best quality service for video producers, it is by a long shot the most popular. If you are a blogger, marketer, film maker or any other kind of online publisher or entrepreneur, you stand to gain a lot by getting some exposure on YouTube.
May 2007
Online video marketing is the key business differentiator for web companies wanting to communicate effectively their product profile and benefits within the shortest possible time. There is nothing else that comes close to the effectiveness and persuasion power of a well designed video message. This doesn't mean that putting up a 10-min video tutorial on your site will automatically get you to double-up your conversion rate of new registrants or that you will instantly sell more of your products. There is more to effective video communication than just slamming some video content up on your web pages.
October 2006
Online video publishing has indeed taken the Internet by storm this year, making the use of video for marketing, promotion, news and PR online a true key strategic component of any new cutting-edge and effective communication campaign. Video search engines and directories, online video publishing and sharing sites, web-based video editing and post-production services as well as video aggregation, filtering and syndication tools are blooming all around, demonstrating that the power of moving images is finally free to break out from the mass television prison. But in this fantastic and revolutionary wave of new video, it is for now only the small, unequipped and unknown grassroots producers, who are best making sense of the natural needs that video publishing and online distribution demand, while many of the big names and brands keep seeing and using the Internet as a communication vehicle analogous to television or other traditional mass media, missing out altogether the most powerful and disruptive characteristic of the blooming online video publishing revolution: user-driven targeted, personalized free viral distribution.
September 2006
Corporate TV: Education-based online video marketing focuses on what your customers want to learn not on what you want to sell. Do that correctly and your customers will see your company as a trusted advisor. Using video and the internet to better promote and qualify your products, while educating and entertaining your customers is one of the best approaches that online publishers can use today to further increase their online marketing effectiveness.
July 2006
Live Video Streaming
Web video continues to enjoy enormous success and is increasingly becoming a standard feature of websites and blogs. As we move towards the era of Internet TV, it gets easier and easier for everyday people to broadcast their own video shows to the world. A new batch of tools is evolving to satisfy this need, allowing you to create your own custom TV channels, broadcast your own live video feed or even operate a mini-recording-studio right out of your web browser. In this mini-guide I survey the rapidly evolving landscape of tools aimed at extending the promise of the first generation of online video sharing sites. For while YouTube made it easier to upload and share your videos, the new breed of video services make it easy for you to record, broadcast and arrange whole channels of homegrown video content.
April 2007
Live video broadcasting is taking the web by storm, with services like UStream, Mogulus and Operator11 leading the way. But sometimes the production effects on offer can be limited. Luckily there is a solution. If you want to add picture-in-picture, watermarking, desktop sharing, RSS feeds, slideshows, videos and a host of visual effects to your web broadcasts all of this and more is now possible. You are not limited to simply broadcasting your face to the world from a webcam.
June 2007
Online video is moving forward from the age of YouTube and towards a richer, more immersive Internet TV experience. If you want to create your very own streaming TV channels in full-screen, rivaling the look and feel of major players like Joost, there is now a completely free tool that will let you do just that from your own server.
April 2007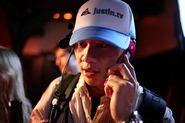 The video blog has evolved significantly in the last year, propelling a new wave of web celebrities into the limelight - with such names as Amanda Congdon, Ze Frank and Loren Feldman carving out their own niches in the world of web 2.0 video. But a new startup takes the whole concept to the next level, by making use of the latest technology to create a fully mobile 24 / 7 streaming video of one man's life.
March 2007



Want to find out more about online video production?
Check out the the first part of this video production guide
Online Video Publishing, Production and Technology Guide - Part 1
where you will find:
Video Publishing


Video Editing and Post-Production


Video Tools


First published by Robin Good for Master New Media and titled: "Online Video: Marketing And Monetization Guide - Best From Sharewood - Part 2"
Robin Good -