Online Video: Publishing, Production and Technology Guide - Part 3 Technology, Trends And Education
Sponsored Links
In this third part of this Video Publishing, Production and Technology Guide, the spotlight is on technology infrastructure and the key differences between online television and IPTV, the thorny net neutrality issue, and on how P2P and RSS will likely be key components of the future Net TV.

Photo credit: Ophelia Cherry
Also in this anthology of best articles on these topics published by Master New Media, is a look at:
a) my past predictions on technology trends, video and related new media technologies,
b) a good roundup of educational resources helping you make better use of video and an analysis of what role video may play in education's future.
The goal of this guide is to simplify your ability to learn and become familiar with some of these new technologies by first selecting and then brining together the best of our research and reporting into one concise and easy to scan topical digest.
In summary, this is what you will find in this secton of this guide:
Video Technology and Infrastructure
Video Trends
Video for Education
Feel free to use the open comments section at the end of this guide to provide your recommended links to other relevant resources and articles.
Video Technology and Infrastructure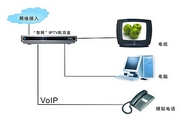 Has your telecom company called to offer you its latest Internet high-speed line offering bundled with their latest home-IPTV bonanza? Watch out, surprises coming.... In this article I report about the very negative experience of installing the newest Internet high-speed offering cum IPTV solution in my home as to avoid others not only the same frustrations and the waste of time and money, but also to share the fact that what many may still perceive as an upgrade offer to their Internet connectivity, is nothing else but your own very unconscious capitulation to net neutrality, as well as your official consent to install a proprietary IPTV system at your premises. Don't believe me? Read on.
January 2007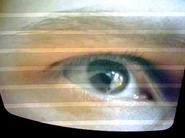 What is the difference between IPTV, the Internet Protocol-based TV paradigm heralded by major telecom providers and large media groups (Microsoft included) and the Internet Television painted by the Long Tail phenomenon, Ourmedia, the Internet Archive, Brightcove, and the availability of amazing new technology opportunities such as faster and faster net connections, free unlimited storage space, BitTorrent, MPEG4 and powerful low-cost hardware and software production tools? Are they two opposite and diverging forces or are they the different aspects of the same media phenomenon portrayed in different ways? If you ask these questions around today, few people will be able to answer in a clear and articulate way. Even those executives working for would-be IPTV ventures would give no credit whatsoever to the idea that an alternative way of leveraging Internet strengths for the commercial delivery of video content exists. Most of the time they see only theirs. So, what are the key differences between these two radically different approaches to distributing video content via IP and which the related-issues that make them important to me and you?
June 2005
Former Chief Technology Officer and company's primary technology evangelist at Macromedia, Jeremy Allaire is the man most can connect back to one technology product: ColdFusion. At Macromedia Jeremy helped shape the Macromedia MX platform development and significantly contributed in making Flash a central staple in Macromedia ongoing business and development strategy. Before that, Jeremy was the original founder and former CTO of Allaire, a software development company known to many a webmaster for its very popular site-building software called HomeSite, which later merged with Macromedia in 2001. Before then, Jeremy Allaire had been a uniquely active contributor in many online communities as well as a careful analyst and writer of Internet technologies and their evolution. According to many Jeremy Allaire Jeremy is an insightful technology futurist and a very talented Internet entrepreneur. With his new baby, Brightcove, he wants to become one of the early, leading players in this emerging online video distribution industry enabling effective and sustainable distribution of commercial (and non-commercial) video content on the Web. I interviewed Jeremy on a number of issues relating to both the future of online content distribution as well as about his plans and ideas at Brightcove. Here's what he had to say:
May 2005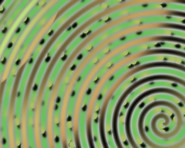 Mark Pesce has recently published a lengthy, punchy, strong piece anticipating a take over of what used to be major broadcast media by the unstoppable emerging forces of P2P network distribution, personal syndication, and low-cost transmission technologies. Professor Pesce, now happily emigrated to Australia to coordinate the future of their AFTRS, the national film and TV school, into a 21st century institution, explores scenarios in which users of the Internet will take gradually over the present conglomerate of broadcasting big media via the use of P2P file sharing networks meshed with the potential of a multitude micro-power AM transmitters.
October 2004
In a television network the end devices are stupid, while the network itself is sophisticated. Control is exercised within the TV network itself. On the Internet, the opposite is actually true: an end-to-end deliberately dumb network with all of the intelligence concentrated at the periphery. It is now possible to use a laptop-Internet system for on-the-fly transmissions from remote locations for distribution over a television network. ... But what is most encouraging about this technology is how it can lead to new forms of distribution that bypass centralized broadcasting entirely, allowing for the creation and distribution of video programming from within a Peer-to-Peer (P2P) network. ...Web logs are another example of how people are shifting from passive media spectators to active media producers. Now that a rich media layer is being added to blogs -- with the appearance of video blogs -- it seems that a viable alternative to centralized TV networks is emerging.
July 2004
Video Trends
As always, much of what you have seen in 2006 is only an anticipation of yet more innovative, effective and useful new media technologies to appear in the coming months. In this yearly "technology predictions" article I take a look at key new media technology areas and trends I see moving forward and provide you with a glimpse of what you are to expect for the next 12 months. Written in particular for those who like to understand and see new media and communication technologies in a broader perspective, this summary looks at the areas to which I devote generally most coverage as well as at those that will be most important to those of you, who like me, want to utilize new media technologies to create new small business activities, want to voice their desire for change and want to create viable, passionate and sustainable alternatives to 9-5 traditional jobs. Here, I list for you 14 new media and web-related technology areas, including video, and what 2007 has in store for them. If you are an online publisher, an educational technologist, a small business owner or a change agent these are the technologies that are going to transform the way you find and search for information, they way you communicate it effectively to others and the means by which you will be reaching out to collaborate and network with like-minded people you have just discovered through them.
December 2006
Online video, Internet television, IPTV and grassroots independent video publishing will indeed be some of the fastest moving new media sectors. All of them will see further changes, unpredicted disruptions and innovation, and lots of new fascinating video publishing tools and content opportunities during 2007.
January 2006
Yes, 2006 will be the year of online video. This is what I wrote not more than a week ago here, while attempting to bring in to focus my first set of predictions on the upcoming web and new media future. Video will indeed be a disruptive media force on the Internet, as it will further allow the entry and participation of smaller and independent players in both global and local markets.
December 2005
"In general, filmmakers have been very slow to effectively use the web. The main problem is that we don't think of the web as an integral part of the filmmaking process. Today, a filmmaker might have a website, a Quicktime trailer of the film, some press clippings, a mailing list, and maybe even a blog. That needs to change." So says Eli Chapman, designer and producer of participatory media and entertainment, on his blog ChapmanLogic. In a recent article, entitled "Models for Sustainable Cinema Download", he provides some commentary and expands on the ideas he presented at the recent meeting of the International Institute for Film Financing (IIFF) held in San Francisco on March 16, 2005. "I believe films need to be produced from inception with the web- and therefore the audience- in mind. I mean, if the goal is to sell your movie, then by all means don't just make your movie. What you need to do is create buzz, fans, AND a movie. And you can't expect to create buzz after the fact." I certainly couldn't agree more.
April 2005
As surely as day follows night, video follows audio. The increasing popularity of podcasting, both as a distribution channel for audio broadcasters and as a 'radio-show' delivery manager for subscribers, inevitably means that insatiable techies will turn to video as the next medium to 'podcast'. 'Video-podcasting' isn't the right name for this newly emerging phenomenon. Video files can't be viewed on iPods. Not yet. 'Video-casting' (for want of a name) is all about creating a video production, inserting the resulting digital video-file (via enclosures) into an RSS feed, then making the RSS feed discoverable, by submitting it to a feed directory.
February 2005
Video for Education
Online video is a huge growth sector, and is transforming the web from a static landscape of words and still-images into a whole new world of Internet TV. But while now is a great time to make your mark in this new and exciting field, it's sometimes hard to know where to begin. A new totally free resource changes makes things a whole lot easier though, offering you step-by-step guidance on creating, publishing and even promoting your Internet television content. Make Internet TV is the latest project of the non-profit Participatory Culture Foundation, creators of the excellent, free Democracy media player. In a series of great-looking, easy-to-digest tutorials they have created a must-see resource that guides you through the entire Internet TV authoring process.
April 2007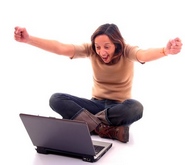 Have you been trying to find some cool internet video only to waste a lot of time to find little or nothing? You are not alone. Nonetheless the huge amount of video content now accessible online, finding the quality part of this infinite long tail of videos has become a daunting task for most anyone. Go to Google Video or YouTube and try to find five clips that you would feel proud to share with your work colleagues, teachers or professors and maybe even with some intellectual friends. I am not talking about showing them something to laugh about, or another Mentos clip. I am talking about finding video content that is unique, cool, and from which you can often learn something valuable.
January 2007
2006 proved itself to be the year of online video, and as the medium has evolved more and more free online resources have become readily available for those willing to look for them. As universities get wise to the Open Courseware concept, and independent video producers share what they know with their peers there has never been a better time to get yourself a free video education. In this Mini-Guide I gather together a list of totally free online video resources for anyone looking to learn something without having to pay for the privilege. As Web 2.0 evolves into a democratic, largely social landscape, online video proves itself to be a great asset in collective knowledge-pooling. But even the micro-sphere of online video learning content is far bigger than could be shoe-horned into a single guide. As such I have cherry-picked a handful of the best and most relevant resources for those looking to brush up their video, presentation and independent publishing skills.
December 2006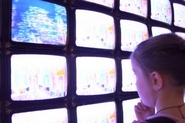 Call it Open Source Television, Internet of Video, Internet Television or any other name you like, the essence remains the same: a huge amount of openly accessible video content is already becoming available on the Internet. In spite of big telecoms heavy promotion of supposedly new television approaches offered by the so-called IPTV (Internet Protocol Television), from my point of view, the real innovation and revolution is taking place somewhere else: on the Web. For the first time education could look at television as a new resource, rather than as an enemy and carrier of low-quality, brainless programming. The traditional enemy of culture and learning may be gearing up for a major comeback. When content production becomes detached from a distribution system based on scarcity, a whole new army of video producers will emerge making available large quantities of news, documentary, reporting, and educationally-valuable content to anyone.
July 2005
Although Podcasting and, more recently, Vodcasting (or video-casting) have taken the online world by storm, with geeks and their like adopting these new RSS 2.0-based digital content broadcasting and distribution technologies with huge enthusiasm, their impact outside of geek-dom has, so far, been quite limited. However, in a recent white paper (PDF) published by Peter Meng, a Technical Business Analyst at the University of Missouri, the potential impact and application of these technologies in the world of education is analyzed in a clearly written and thorough manner. The white paper, entitled "Podcasting & Vodcasting - Definitions, Discussions & Implications" and published in March 2005, provides a non-geeky description of how these technologies work, the software and hardware required, the potential applications within a higher education context and the implications on an educational organization's IT infrastructure that may result from potential wide-spread adoption among teachers and students.
April 2005



Want to find out more about online video?Check out the other Video Publishing Guide issues: