Online Video Advertising And Monetization Guide
Sponsored Links
The online video advertising industry is expected to grow to to $2.9 billion by 2010 and to reach $4.3 billion in 2011 (US only) according to eMarketer.

Photo credit: VideoEgg online video advertising campaign
If you are an online publisher interested in getting an overview of the opportunities, services and tools available online to monetize your existing video archive or your upcoming daily video production, here you can find some handy reference to what has been happening in the last 18 months.
The methods and approaches to monetize online video keep growing by the day, with new solutions and formats that are seeing the light of the day now for the first time. Pre-roll, post-roll, mid-roll, overlay tickers, contextual, on-demand, are just a few of the many new online advertising video formats that have appeared in the last year.
From the newest online video advertising services to the whole spectrum of video monetization options available today to online publishers, you can find here the very best articles and reviews about making money with your video clips online.

Viewers response to online video advertising campaign - Chart credit: eMarketer.com


Online video pays itself. The opportunities to monetize online video are rapidly increasing. You need not find anymore a distribution house to make your video- or film-making passion pay back for your hard work. 2006 has been the internet's year of video, and as independent video publishing becomes easier than ever, and increasingly ubiquitous, the landscape presents a great many new opportunities. But YouTube aside, there are a growing number of ways that advertisers are reaching new, targeted audiences and video producers are starting to see financial rewards for the content they are uploading to the internet.
November 2006


Online Video Advertising is rapidly evolving, with a number of services stepping up to the challenge. But until now the approach has largely been based on a cost-per-mille (CPM) payment model. However, a new contender looks set to buck the trend. LiveRail is a brand new video advertising platform, currently in a closed beta testing period. And the approach taken by this newcomer to the video advertising space is significantly different from the norm. Unwieldy text-based ads are nowhere in sight, either in or outside of the video player frame. Tiresome pre-roll advertising, which forces viewers to watch an ad before the video proper begins, is gone. Pointless advertising tacked on to the end of the video, and subsequently ignored by viewers is mercifully absent. So how exactly are these people proposing to make money for their advertisers and publishers?

July 2007
If you want to remix and mashup your own media with licensed content from top branded sources, and monetize the resulting rich-media presentations, you need look no further. Personal media remixing and publishing tools are hot stuff at the moment, with tools like the recently reviewed Flektor, Splashcast, Vuvox and Scrapblog offering different approaches to the trend. The key defining feature of all of these tools is the ability to take your existing media - whether from your hard drive or existing web services like Flickr or YouTube - and blend them together into new combined presentations.
June 2007
Bringing the latest video news releases to your readers can really liven up any article or blog post. Wouldn't it be great if you could seek out the latest news clips from a range of categories, and then get paid for syndicating them on your website? Now you can. If you are writing a news-based blog, or simply want to comment on some aspect of current affairs, the ability to quickly find relevant video, audio, images and even text-based press releases may well prove a very useful resource. It is one thing to write about something, and another to be able to illustrate your points with video footage, whether a live report from the scene, or a product demonstration. But quality video clips can sometimes be hard to come by. In my previous review of the excellent News Market I discussed one very useful resource for those seeking out news media to syndicate. Well, now there is another great contender. The NewsRoom is a must-see for anyone looking to get hold of up-to-the-minute video clips and more.
May 2007
Are you a videomaker, an independent video producer or a web publisher interested in monetizing your video based content? While here at Master New Media I have recently showcased some of the most interesting ways to monetize online video content, I have to admit that the degree of control you have over the end result (integration of ads into the video) has, so far, left ample margins of improvement. The graphic ad display area you see in the above ad sample appears only if you hover with your mouse on the video clip, disappearing automatically when you move your mouse away. AdBrite InVideo is a new facility offered by the homonymous online self-service advertising marketplace to their already very compelling, easy-to-use and well organized blog monetization tools.
February 2007
Online video, Internet television, IPTV and grassroots independent video publishing will indeed be some of the fastest moving new media sectors. All of them will see further changes, unpredicted disruptions and innovation, and lots of new fascinating video publishing tools and content opportunities during 2007.
This is a tribute to all of the great video technologies and opportunities that have already emerged in the last 12 months, and within which, here below, you will likely find some of the true pioneers and innovators that will shape for some time to come, the online video universe.
In my 2007 new media predictions, this is what I have written about online video: "As if 2006 hadn't seen enough of it, the online video publishing and sharing space will see further innovation and growth. Better and easier tools will facilitate small and large publishers abilities to post, edit and aggregate quality content online. In this scenario the greatest opportunity it still represented by those companies that will be providing the tool and means to facilitate the filtering, selection and distribution of quality video content out of the ocean of low-quality stuff being dumped out there. Video search engine and directories are in particularly favorable position to provide breakthrough tools and facilities to let quality content finally surface. One of my most wanted tools, the online video interview recorder, will also likely become a reality next year for the benefit of many online reporters and video producers." Here is a short selection of the best online video reviews and internet television articles that have appeared on MasterNewMedia during 2006, followed by a selection of some of the most interesting smaller new entries into this field as we have first introduced through our weekly Sharewood Picnics.
January 2007
Internet Television is indeed coming. But the best news is that small independent publishers, video makers and indie producers have now a new powerful ally facilitating their publishing, distribution and video monetization goals. And with such rapid expansion of online video publishing services, offering higher quality video, and more flexibility in publishing, sharing, and marketing, there has never been a better time to get your video content online.
October 2006
Video advertising gives a new spin to how user-generated content and a distributed advertising model can enable exposure and profits for all parties involved. Watch, Upload, Make Money. This is the roaring mantra for newly launched Revver.com, an online video clips clearinghouse that allows anyone to submit, upload, store and redistribute short video clips of any (legal) kind while making money at it.
March 2006

US online video ad spending increase vs prior year - Chart credit: eMarketer.com




See also:
Mashable reviews some of the most prominent online video advertising solutions available today. While there are some notable brands missing this is a useful list if you are new to the different alternatives available to monetize online your video assets.
by Adam Ostrow / Mashable!
August 23, 2007
TechCrunch provides a good overview article describing a number of startups which have recently entered the online video advertising fray.
by Nick Gonzales / TechCrunch
July 6 2007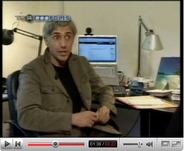 YouTube is nothing less than an online video phenomenon and if you aren't already using it as a tool to promote yourself or your online content, you should really give it some thought. Here's why: Having already served up over 1.73 billion video views and 45 terabytes of video footage to the world, YouTube is everyone's first port of call when they want to search for online video. While it might not be the best featured or even best quality service for video producers, it is by a long shot the most popular. If you are a blogger, marketer, film maker or any other kind of online publisher or entrepreneur, you stand to gain a lot by getting some exposure on YouTube.
May 2007

US online video advertising spending 2001 - 2010 - Chart credit: eMarketer.com
Video search engine Blinkx has taken a considerable step toward monetization by developing an ad serving technology that contextually matches advertising with video clips. Known as Blinkx AdHoc, this will offer a few different ad formats including insertion of small text and graphic ads within video clips at appropriate moments, based on the same voice recognition technology that drives its flagship video search engine. This will bring Blinkx from a video search engine to a publisher network consisting of more than 12 million hours of video to be monetized - a video AdSense of sorts. Speaking of Google, it too is rumored to have video ad matching technology in development. Combined with AdWords and AdSense, this would make Google a powerful force in this developing space, which has lots of implications for local.
June 21, 2007
...In the ongoing discussion of how local advertising will play a part in the online video revolution, an important question (beyond the many questions surrounding advertiser adoption and ad sales strategies) is what format these ads will take. The same question plagues all forms of advertising that will be applied to online video. The easiest and currently most prevalent form of video ads pre-roll has been met with a resounding "boo" from a majority of consumers. So what are the other options? Performance-based text advertising that appears adjacent to video is one, but this lacks a desired level of engagement or interactivity with the content itself.
March 2, 2007
Online Video has finally reached a critical mass in the last 2 years, and with it the hype over "In-Stream" advertising has exploded. According to comScore the reach of video streaming among total internet users is close to 75%!, with that kind of percentage there is no wonder that advertisers are jumping aboard the video Ads band wagon. The immediate implementation most large cap online advertisers went for was "Pre-Roll" Ads, essentially re-purposing their existing TV 15-30 sec Ads and running them in front of a content piece.
July 19, 2007