Wednesday, April 23, 2008
How NOT To Brainstorm Your Ideas: The Six Brainstorming Killers
Pulling together a great brainstorming session is often much more difficult than breaking one apart, as the techniques required to make a brainstorming session effective are generally different to the way we normally act during spontaneous conversations. But given enough desire, awareness and a positive mind-sharing attitude it is not so difficult to move good ideas around by simply avoiding to turn off, blank out or suppress the ideas and thoughts of the other brainstorming session participants.

Photo credit: Drx
As you may have already learned in my previous post, "Effective Brainstorming: 7 Tips To Brainstorm Better With Your Team", what really counts in making brainstorming sessions effective is your ability to ignite, encourage, synergize and extend your partner thoughts and ideas without ever spending useless energies in criticizing or vetoing this or that proposal.
All ideas are good, they are only limited by our own ability to connect them rapidly with other, relevant ones to create mental mashups or to jump to alternative solutions we wouldn't have considered otherwise.
If you are serious about making a meeting of the minds become a powerful opportunity to discover new ideas, solutions and alternative approaches to just about any topic, you may want to take good notice of the few simple rules listed here below.
Rather than providing you with more tips on how to do proper brainstorming, these will help you avoid making common mistakes which can kill mental energies and enthusiasm rapidly.
6 Ways to Kill a Brainstorm
by Ken Thompson and Robin Good
1. The Boss Gets to Speak First
The boss is like everyone else. If he was a real genius he wouldn't be working here. Don't elevate the status and ability of your boss to be a brilliant brainstormer beyond logic. Treat him / her just like everyone else in the group. Because if you don't, your boss may really destroy your brainstorming session in no time at all.
The boss will either kill or help idea flow!
2. Everybody Goes in Turn
Brainstoming requires flexibility, fluidity, improvisations, opennes to meet the unknown. Too rigid a scheme or an approach for passing the microphone around and the best ideas or more spontaneous contributions may become buried instantly. Let the flow guide, not the order in which you are seated.
Creeping Death kills brainstorming.
3. Experts Only Please
Brainstorming helps people find unusual, unthought of ideas. Brainstroming helps you break out of the mold of "standard thinking". The least "experts", and the more "outsiders", the better your ability to break out from what is generally assumed and publicly maintained by experts.
Diversity is key!
4. Do It Off-Site
Brainstorming is not a formal ceremony to honour the past successes of a company. Brainstorming is an active collaborative approach to find new ideas and solutions within a mastermind group. Unless you can bring in, expose and sell the value of brainstorming as an integral part of a company activities, you may find yourself creating another dull, boring formal activity, which will require lots of energies to set up but will have no home in the hearts and minds of your team-mates.
Needs to be a regular office thing - not just once a year.
5. No Silly Stuff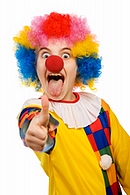 Brainstorming is a serious thing but this doesn't mean you can't have a truckload of fun while doing it. Actually, from my personal experience I can positively assure that the very best brainstorming sessions are those where ideas, jokes, and high-energy intuitions keep pouring down from an excited group of participants.
Anything goes and it needs to be fun
6. Write Down Everything
Writing down is the holy grail of any serious thinker, inventor, businessman. Unless you jot down each and every little idea that comes out of the brainstorming session, you may really lose on some extremely valuable ideas, which, just like they came, will fly and disappear away in the blink of an eye.
Taking notes shifts focus to the wrong side of the brain



If you haven't yet, please give a look to:
Effective Brainstorming: 7 Tips To Brainstorm Better With Your Team



Photo credit:
The Boss Gets to Speak First - presmaster
Everybody Goes in Turn - winterling
Experts Only Please - khz
Do It Off-Site - Malbert
No Silly Stuff - Perrush
Write Down Everything - shapiso



Originally written by Ken Thompson for Bioteams.com and first published on January 19th 2006 as "Robin Good and Giovanni Panasiti.
posted by Robin Good on Wednesday, April 23 2008, updated on Tuesday, May 5 2015