New Media Picks Of The Week: Sharewood Sunday Picnic 2
Sponsored Links
Here is my second Sharewood picnic of tools, software and online services to enjoy during this weekend. This is a short collection of great resources I have collected and put aside for you during the course of the last seven days.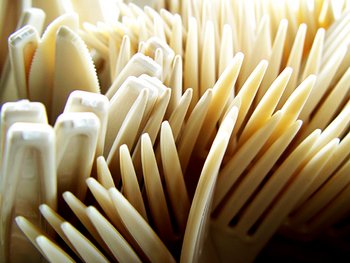 Photo credit: Duane Romanell
As I can't yet cover all of the great stories and new technologies appearing daily, I have started last weekend to publish whatever it doesn't make it to my Latest News column during the week, into this Sunday post.
My Sharewood picnic is meant to provide a little great collection of software tools and online services from which you can pick and choose what may be most useful for you.
On today's collection there is a great deal of delicious stuff to pick from:



Free RSS to email conversion service


RSS-based city crime mapping tool


Rich-media RSS aggregator plays audio and video too (PC & Mac)


Mailing list to RSS free service


RSS free tools, tutorials and resources


Yahoo popular news map


Gmail 2GB online drive


Training, consultants and speakers search clearinghouse


New programming language


Have a taste!


RSSFwd


RSSFwd is a new free service allowing the automatic conversion of RSS feeds into emails sent to your standard email inbox. This site allows anyone to subscribe to any RSS / Atom feed and receive the updates in his/her email inbox. It doesn't matter if you use Outlook, Eudora or Thunderbird, with RSSFwd you can read any RSS feed in your email application. RSSFwd offers also a handy bookmarklet which can be easily added to your browser links bar and used to subscribe via email to any site RSS feed with just one click. The service has been realized by using a new powerful development technology called Ruby on Rails (further below mentioned in this article), which by itself deserves some attention. The service is supported only by user donations. So, if you like what you see, give this good guy a hand.
http://rails.yanime.org/rssfwd/


MediaTuner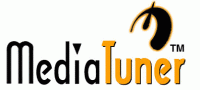 The MediaTuner is a new Web-based rich-media cross-platform RSS aggregator. With the proprietary MediaTuner Universal Player/Viewer, you can view and listen to: Video Blogs, Podcasts, Images, Streaming Video, Audio, Text Blogs and News. MediaTuner runs on PC and Mac computers and it does NOT require any software to be downloaded or installed. Requirements to be met for MediaTuner to do all what it promises to do is to use a Flash-enabled browser and the latest versions of Quicktime, Windows Media Player and Real Player (all free) installed on your computer.
http://www.mediatuner.com/mtuner/index.php


openSubscriber


openSubscriber is a new free service providing mailing lists with an RSS output channel and an integrated online public archive. openSubscriber is a mail-to-web gateway which archives and displays public mailing lists and generates an associated RSS feed for them. openSubscriber archives and makes public any kind of mailing list which doesn't require a confirmation to be sent back to be subscribed to it. To add any existing mailing list to openSubscriber all you need to do is to add the email "subscriber@opensubscriber.com" to the list of subscribers to the email list you want to convert to RSS with openSubscriber. As an added feature to protect users privacy, openSubscriber hides all email addresses from the body of messages before being displayed and sender addresses are converted to images to ensure they dont fall into the hands of automatic email harvesting bots.
http://www.opensubscriber.com/


RSSToolChest


RSSToolChest is an online resource offering valuable resources, tools and information to those wanting to learn and do more with RSS. At RSSToolChest you can find a free online RSS feed generator, a free RSS tool to update existing feeds with new headlines, a tool to convert 0.91 RSS feeds into 2.0 RSS ones, free trial downloads of other RSS creation tools, RSS tutorials and more. If your focus is to learn more about online marketing with RSS, this is an online resource worth checking out.
http://www.rsstoolchest.com/


Yahoo! News Tag Soup


John Herren is a PHP enthusiast who developed this free proof of concept, after discovering the Content Analysis web service from Yahoo to spot and visualize the important "hot" keywords on Yahoo leveraging it's own news feeds. John extracts the most popular keywords from the article titles and descriptions and associates with the appropriate articles. He then builds a map of tags displaying by way of size which are the most important topics breaking on Yahoo.
"The end effect is that people much smarter than me can mash web content into interesting ways that the original authors never intended. With the addition of sweet ass tools like Greasemonkey, folks are bending the web into exciting new chimeras of hyperlinked goodness."
http://yahoo.theherrens.com/index.php


Gmailharddrive.com



Gmailharddrive is a new free online service that turns your gmail account into a fully usable remote online storage space. Ideal for non-technical users, the service simply requires for GMail account owners to login to gmailharddrive.com with their gmail email address and password. Once done so they can immediately start uploading files of any size to the GMail service. The available space is 2 full gigabytes, so there is plenty to use. http://www.gmailharddrive.com/beta/


Chicago Crime



A freely browsable database of crimes reported in Chicago, Chicago Crime is a uniquely effective mashup of database information and Chicago visual city maps (courtesy of Google Maps) made possible by Adrian Holovaty, a Chicago-based Web developer with a background in journalism and databases. Crimes can be viewed in a multiplicity of ways including by crime type, date, location type or even by specific address. The free service uses crime data obtained from the CPD's Citizen ICAM Web site, which is a publicly available database of reported crime. The crime data reported is about a week old and it is updated once a day. You can also watch and customize your view to your heart's content by using the user-configurable crime city map.
See what the press and online media had to say about this great, innovative use of RSS.
http://www.chicagocrime.org/


TrainingConsortium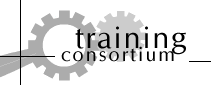 TrainingConsortium originated in 1985 as a network and referral service. Now, this on-line version of TrainingConsortium is designed for you to do business directly with other professionals and organizations without any middleman in between. TrainingConsortium is all about finding answers and people that match your training, education, consulting or presenter needs. The TrainingConsortium community purpose is: To meet the needs of trainers, consultants, speakers, and companies with those who seek these professionals through the use of our searchable database. TrainingConsortium wants to become a large and qualified searchable database of qualified consultants in these fields.
http://www.trainingconsortium.com/


Ruby on Rails



Ruby is an object-oriented, highly dynamic "scripting" language created by Yukihiro Matsumoto with the intent to maximize the joy of programming. Several interesting applications have been created by using this uniquely innovative Web development environment. Among the most interesting ones:
Basecamp, Backpack, 43 Things, Ta-da List, Hieraki, S5 Presents and Snowdevil. RoR supports MySQL, PostgreSQL, SQLite, SQL Server, DB2, and Oracle databases out of the box. Here are a few video clips to learn more about Ruby on Rails: