Open Document Format Brings Open Standards To Office Documents
If you have ever given a serious thought about moving away from the Microsoft monopoly of your PC desktop and common Office applications, this loks like a good time to give your desire a second thought.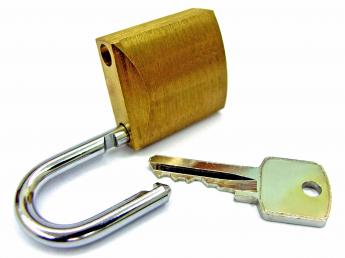 Photo credit: Sergio Ianni
.odt, .ods, .odp are the new file format extension characterizing the new open standard file formats that are already available for any application to use and integrate and which replace the proprietary .doc, .xls and .ppt file formats introduce and owned by Microsoft.
With the soon to be released OpenOffice 2.0 (an open source office application suite) coming up very soon, and with the OpenDocument file format formally approved by the OASIS OpenDocument Technical Committee, this may be the best time ever to give a good serious look at the alternatives to Microsoft Office and the cost and use benefits that may directly derive from them.

What are the pros of going "open standard" with tools like OpenOffice and adopting document file formats like the new OpenDocument standard?
First of all, organizations that store their data in an open format can avoid in this way being locked in to a single software vendor. This allows such organizations to easily switch software if and when one of their current vendors goes out of business or treats them by way of contract clauses and new policies in less favorable ways."
Second, you the user have finally the opportunity to end the long frustrating years in which Word or PowerPoint documents created on one PC would not be opened correctly by another PC with a different version of the program, let alone trying to open or send them to your friends and colleagues on Mac and Linux PCs.
For those of you who have not heard about it before, the OpenDocument 1.0 specification is basically an open standard file format specification that supports word processing, spreadsheet and presentation file types.
As such it is intended to provide an open alternative to proprietary document formats including Microsoft' own .DOC, .XLS, and .PPT proprietary file formats. OpenDocument is an XML-based file format developed by OpenOffice.org. As said, OpenDocument now allows direct saving of typical "office" documents such as spreadsheets, memos, charts, and presentations.
The new file format has been already adopted and integrated by both the up-and-coming new Open Office 2.0 and also byKOffice.
The adoption of this new open standard for office documents presents a major opportunity to both users and developers to make a strong statement about whether or not they wish to take back control of their own data or prefer to leave it in the hands of what Microsoft will decide to do with it.
OpenDocument can herald much greater compatibility for moving "office" documents between computers using different versions of the same application and even across operating systems.
Greater compatibility and a stable set of "office" file formats means also opportunities for new players in the market to emerge, and as a consequence for new ideas and options to start emerging again in a set of areas that have remained pretty stagnant in the last few years, due to Microsoft having gradually wiped out all of its remaining "office" competitors (namely Corel Wordperfect and IBM/Lotus).
This is also the time in which public institutions can take proactive steps to support the new open document file formats in place of the Microsoft proprietary ones. The opportunity, tools and techno-economical benefits are all there to be reaped. It is in fact likely that if enough public support is created around these new standard file formats, the possibility of making them into official ISO standards becomes a reality.



If you are interested the Open Document specification document is available in PDF format here, as well as in OpenOffice.org XML format here.
.
posted by Robin Good on Tuesday, May 10 2005, updated on Tuesday, May 5 2015