Open Source Software Tools For Windows PCs
If the word "Open Source" makes you think only of Linux computers and geeky programming languages, it's time to update yourself.
Open Source software is now available for every category of productivity, research and programming you can think of and the number of open source applications that can be installed on standard Windows computers is now in the hundreds.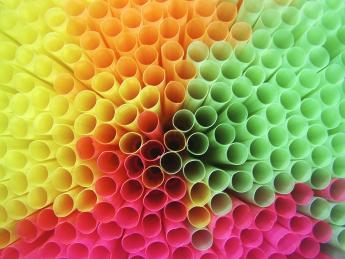 Photo credit: Colin Nixon
For one, the highly acclaimed OSSWin Project brings together all of the Open Source applications that work on the Microsoft Windows platform.
Without needing to spend a cent you can fully equip your Windows PC with all the tools needed from office productivity applications, to image and audio editing, file sharing, blogging, and more.

There are also some other great resources providing access to useful Open Source applications for Windows. Some of these are CD-ROMs compilations of Open Source applications that provide an image file of their contents which can be used to create direct copies of the CD to distribute to colleagues and friends that you want to introduce to Open Source applications.
MozOO.org: An Open Source disc project that is focused on productivity, the MozOO disc fits on a mini CD-ROM:

The key idea behind MozOO.org is focus. The limited offering provides high value for a select but very large target group, mainly home and small business users who "just want to get on with work".

The MozOO disc includes OpenOffice, Firefox, Thunderbird, and Nvu.

TheOpenCD.org: This disc has less of a productivity focus, and features applications in areas such as multimedia, games, design, and networking. From the site:

TheOpenCD is a collection of high quality Free and Open Source Software. The programs run in Windows and cover the most common tasks such as word processing, presentations, e-mail, web browsing, web design, and image manipulation. When you insert the disc into your computer it automatically launches a browser which will guide you through the contents of the disc, presenting the various programs, and allow you to easily install them. This CD is intended as a first introduction to the world of OSS, and it includes also a selection of essays about Open Source which should provide insight into the history and philosophy of OSS.

Among the fine offerings are OpenOffice (the alternative to MS Office), AbiWord (alternative to MS Word), PDF Creator, CDex (which can rip CDs and turn the tunes to mp3s), Celestia (a simulation of the entire universe), games, screensavers and the Mozilla browser and email suite.

You may download the files to a recordable CD (CD-R), rewritable CD (CD-RW) or DVD, and even sell the CDs as long as you don't change a thing.

WinLibre: Similar contents to TheOpenCD, but uses a downloadable installer rather than a CD-ROM. The installer can be downloaded in full form or in a web-enabled form which downloads the desired applications on the fly.


If you have had enough of expensive, brand name software from large companies who have set their focus on your wallet and on how to lock you in into their marketing strategy, Open Source software may start to be worth a second look.
posted by Robin Good on Sunday, May 8 2005, updated on Tuesday, May 5 2015