Services And Tools To Publish Video Content Over The Internet: The Rise Of Online Movie Distribution Services
Sponsored Links
If you have not already heard about it, then this is news that is going to change the way we think about independent movie production and distribution in the near future. Many services have popped up with online archival of large rich-media files including audio recordings, music tracks, CDs, video clips and movies.

Photo credit: Pam Roth
According to one of the most accredited companies on the use of video on the Internet (Yahoo uses it for its own research), it estimates that in 2005 there will be a 48% increase in the access to streamed video content (we have had a 80,7% increase in 2004). The report costs around 1,000 EU and it could be useful in planning future investments in the web streaming marketplace.
Wired reports that a new battle for supremacy in the video search world has already started with Yahoo, Google, MSN and others being the main contenders.
What is apparent is that the ability to host, distribute and facilitate access to video content will be big business for those who introduce technologies that provide easy access and download of such content. Furthermore, many small independent movie producers gain a new venue to help them reach audiences to sustain and propel their talent.


Ourmedia



Thanks to the generosity of the Internet Archive that allows any audio or video clip bearing a Creative Commons license to be stored online at no cost, Ourmedia has launched a new project of participatory independent video journalism.
Ourmedia is a free public archive for everyone to upload and share their personal content, it can be text, audio, music or video. Its goal is to enable producers of grassroots media to store and share their work with the world without paying for bandwidth, hosting or anything else.
The idea, in short, is to create the world's largest collection of home-brew media -- video, audio, photos, anything a creator wants to share with a global audience -- which people can generally freely share with each other.
http://www.ourmedia.org/


iFilm


iFilm has been online for a while (and has won the Rave Award awarded by Wired Magazine) and it hosts video clips, independent movies and clips from popular tv shows. iFilm is popular on the Internet and it's considered a promotional and marketing tool for independent movie makers. The service is so valuable and effective that independent producers and directors of these movies are paying to have their videos published on the site.
http://www.ifilm.com/


ParticipatoryCulture


The source code for a ground-breaking project has been released by the Participatory Culture Foundation (PCF). The software, currently only available for Macs with Windows coming soon, enables anyone to broadcast full-screen video to an unlimited at virtually no cost.
The so-called 'Broadcast Machine' is free web software built on top of the PCF's open-source project, Blog Torrent. The PCF uses BitTorrent, peer-to-peer file sharing technology, for publishing videos and it's supposed to be "as simple as attaching a file to an email".
Video producers will be able to add extensive metadata to their videos, allowing potential viewers to easily search for and find them. The Broadcast Machine creates 'channels' of your video content, which can be subscribed by interested viewers similar to the way users subscribe to RSS feeds. After all, the channels it creates are RSS feeds, so viewers can be alerted when new videos become available.
In addition to the Broadcast Machine for video producers, the PCF is also developing a free and open-source desktop television application for viewers, tentatively known as DTV. Subscribe to a channel and video downloads in the background. When a new video arrives, DTV will let you know.
Viewers can also turn off auto-download for channels that they want to browse. If they find something interesting, they can select it to send it into the download queue. To keep disk space under control, TiVO-like caching will expire videos after they've been watched. Viewers can keep any video and build a video library.
http://www.participatoryculture.org/


Prodigem


Prodigem allows any non-technical person to upload one or multiple large files, and start benefiting immediately from the distributed delivery that the service uses in an automated and transparent way through the BitTorrent protocol.
The new service is an online distribution service for very large files (can be a 1 GB or more), like a full digital music album with a high quality recording, or a full-feature DVD-quality movie. This process allows independent producers and artists to sell and deliver their content online in an efficient and DRM-free way.
In this win-win partnership, Prodigem Marketplace plays the role of the cashier and distributor, while the producer/artist doesn't need to be concerned with nothing else but producing excellent content. Prodigem collects 10% commission plus credit card processing costs (USD$0.39 = 2.9%) on any sale made the Prodigem Marketplace. Any producer / musician can distribute content right now for a very low cost.
http://www.prodigem.com/


OliveLink


Olivelink is a new personal video streaming application that allows you to simply point the OliveProjector application to any video file you have shot or downloaded to your PC and make it immediately available to anyone who has an Olivelink Viewer (free - 794 kb). The great news is that the more viewers you attract to watch your video, the better they will see your clip.
With Olivelink, you don't need to upload your large video files to any Web host or open archive like Ourmedia, as you just need to have the video on your hard drive and make it available through Olivelink.
Olivelink takes advantage of all of the resources available to your PC, including the broadband connection required to make this possible. To achieve this magic, Olivelink engineers have devised an ingenious way of essentially turning a desktop PC into a streaming media server. On top of this, they also developed algorithms for aggregating bandwidth among "viewing" PCs to support the distributed streaming of data, just like BitTorrent does.
The end result is software that allows any Windows user to stream high quality video directly from his PC with a modest DSL or cable Internet connection -- no uploading, no downloading, no third-party servers, no maxing out the web server bandwidth limits -- just high quality video with no length, time or size restrictions.
http://www.olivelink.com/


Brightcove


Brightcove, which has yet to fully launch its new service, promises to deliver unlimited hosting and bandwidth space for movie producers and distributors wanting to leverage the Web for serious rich-media content distribution.
BrightCove bases everything it does on open standards, and will be a software platform that runs on any kind of device - from Microsoft Media Centers to TiVo to connected DVD players.
As its founder Jeremy Allaire has been pointing out, "This is really a platform for the little guy;" it's devoted to those interested in making shorts, video blogging, independent films and other downloadable forms of video.
http://www.brightcove.com/


Google Video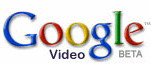 Google has launched a free online video archive on its own server farm.
According to Google, "Our mission is to organize the world's information, and that includes the thousands of programs that play on our TVs every day. Google Video enables you to search a growing archive of televised content - everything from sports to dinosaur documentaries to news shows."
But the new service, still in beta, also offers the option to any individual to upload rich-media content files, and to eventually distribute and resell it at a price through the Google infrastructure.
It is only fair to say that the moment you upload a video to the Google Video Upload service you are authorizing and granting Google "a royalty-free, perpetual, non-exclusive right and license to host, cache, route, transmit, store, copy, distribute, perform, display, reformat, excerpt, analyze and do more with your own content."
https://upload.video.google.com/


Open Media Network



The Open Media Network is a free public service so individuals can enjoy a broad selection of movies, public TV and radio, video blogs and podcasts while, where needed, protecting the producers' copyrights.
The OMN allows subscribers to easily subscribe many popular video and audio podcasts and also allows the subscriber to enter personal tags to organize programs into her own categories. OMN can automatically move programs to iTunes/iPod, Windows Media Player/WMP devices and Tivo.
OMN requires Windows and Internet Explorer. You need to accept the ActiveX control to get OMN. Macintosh and Firefox versions are under development.
http://www.omn.org/


All of these emerging services are doing one thing: They are all trying to become useful, easy-to-use, low-cost platforms to publish video content over the Internet.


****
Thanks to Diego Galli of the Italy's Radio Radicale and Stephen Downes for inspiration and some good pointers.
Updated September 1, 2005