Factors That Make Online Collaborative Projects Successful: The Wikipedia Experience
Wikipedia, the Web-based, free-content encyclopedia, which is written collaboratively by volunteers, has been, and continues to be, a phenomenal success. Founded in January 2001, today, it is one of the most popular reference sites on the Web, receiving around 50 million hits a day and contains approximately 1.5 million articles. There are now 195 independent language editions, all sponsored by the non-profit Wikimedia Foundation.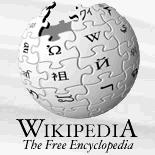 As with any major, long-term collaborative project, though, the road to success was arduous, fraught with political in-fighting, conflicts of interest and multiple attempts at self-sabotage.
In a fascinating, albeit extremely long-winded, account of this journey, published in two articles on Slashdot (first and second), Larry Sanger, former Wikipedia editor-in-chief, shares his views on how today's success was achieved. The lessons learned provide some interesting insights into how any open-access, multi-contributor, collaboration-based publishing project can succeed.
Larry Sanger resigned from the project in March 2002, later publicly admitting that there had existed "a certain poisonous social or political atmosphere in the project" which had accounted for his departure. Sanger is currently a lecturer at Ohio State University, where he teaches philosophy courses.

Larry Sanger
Here are the nine key success factors outlined in Sanger's second article published in Slashdot:
1. Open content license.
We promised contributors that their work would always remain free for others to read. This, as is well known, motivates people to work for the good of the world--and for the many people who would like to teach the whole world, that's a pretty strong motivation.
2. Focus on the encyclopedia.
We said that we were creating an encyclopedia, not a dictionary, etc., and we encouraged people to stick to creating the encyclopedia and not use the project as a debate forum.
3. Openness.
Anyone could contribute. Everyone was specifically made to feel welcome. (E.g., we encouraged the habit of writing on new contributors' user pages, "Welcome to Wikipedia!" etc.) There was no sense that someone would be turned away for not being bright enough, or not being a good enough writer, or whatever.
4. Ease of editing.
Wikis are pretty easy for most people to figure out. In other collaborative systems (like Nupedia), you have to learn all about the system first. Wikipedia had an almost flat learning curve.

5. Collaborate radically; don't sign articles.
Radical collaboration, in which (in principle) anyone can edit any part of anyone else's work, is one of the great innovations of the open source software movement. On Wikipedia, radical collaboration made it possible for work to move forward on all fronts at the same time, to avoid the big bottleneck that is the individual author, and to burnish articles on popular topics to a fine luster.
6. Offer unedited, unapproved content for further development.
This is required if one wishes to collaborate radically. We encouraged putting up their unfinished drafts--as long as they were at least roughly correct--with the idea that they can only improve if there are others collaborating. This is a classic principle of open source software. It helped get Wikipedia started and helped keep it moving. This is why so many original drafts of Wikipedia articles were basically garbage (no offense to anyone--some of my own drafts were sometimes garbage), and also why it is surprising to the uninitiated that many articles have turned out very well indeed.
7. Neutrality.
A firm neutrality policy made it possible for people of widely divergent opinions to work together, without constantly fighting. It's a way to keep the peace.
8. Start with a core of good people.
I think it was essential that we began the project with a core group of intelligent good writers who understood what an encyclopedia should look like, and who were basically decent human beings.

9. Enjoy the Google effect.
We had little to do with this, but had Google not sent us an increasing amount of traffic each time they spidered the growing website, we would not have grown nearly as fast as we did.
Overall, a tale of high intrigue, back-stabbing and murderous politics, with some useful lessons to be learned.

posted by

on Thursday, April 21 2005, updated on Tuesday, May 5 2015