Malware Removal Free Tool: More Good Help From Microsoft
If you run Microsoft's Windows XP, Windows 2000 or Windows Server 2003 operating systems on your PC and have enabled the 'Automatic Update' function, you may have recently noticed, amongst the deluge of alerts, a notice from Microsoft recommending that you make use of its new Malicious Software Removal Tool.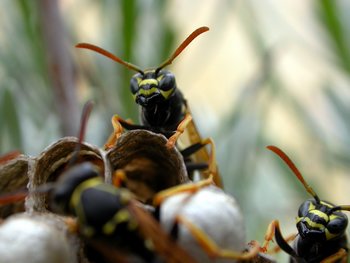 Photo credit: Alexis Drahon
Confused? You've been diligent in setting up a firewall, installed anti-spyware and anti-virus software and thought you were now safe. Wrong, according to Microsoft. You now need a specific tool to attack malware - and you need to have it updated at least once a month.
So what is malware and why should you take up Microsoft's generous offer of its tool?
Malware or 'malicious software' is, along with viruses in general, one of the biggest threats to computer users on the Internet today. Although it is difficult to come up with an exact definition for malware, since there are so many variants aimed at creating so many different problems for your PC, one description that covers it all is "any software developed for the purpose of doing harm to a computer system".
To appreciate the harm that can be caused, you need to see the definition for each particular variant. Microsoft provides a very useful list of those that it considers the most prevalent and harmful. These are also the variants that its new tool aims to destroy for you.

Photo credit: Dirk Tacke
The details and instructions provided by Microsoft are well-written and clear.
Running the tool is a breeze, especially if you're using Windows XP with Automatic Update, since it automatically runs in the background every second Tuesday of the month and deletes itself when it has finished.
The Malicious Software Removal Tool is designed to seek out and remove the following malware variants:
When the detection and removal process is complete, the tool displays a report describing the outcome, including which, if any, malicious software was detected and removed.
As mentioned, Microsoft releases a monthly updated version of the tool. New versions are also available through the tool's own Web page, Windows Update and the Microsoft Download Center.
Users of all supported versions may run the tool directly from the Web page, or manually download the newest version to run locally on their computers. To have the newest versions automatically delivered and installed as soon as they are released, you need to set the Automatic Updates feature to 'Automatic'.
If you want to run this tool more than once a month (i.e. not automatically), then you can use the tool directly on the tools' Web page or install the version that is available at the Download Center.

"Because computers can appear to function normally when infected, Microsoft advises you to run this tool even if your computer seems to be fine. You should also use up-to-date antivirus software to help protect your computer from other malicious software."

This tool is a welcome FREE addition to your PC's arsenal.
Use it.
posted by

on Friday, March 11 2005, updated on Tuesday, May 5 2015