How To Create News Radars: Rok Gets The Good' Steps
I just finished listening to Rok Hrastnik's highly recommended interview with Robin about The RSS NewsMaster's Toolkit. The third edition of Robin's e-book is expected to be released within a week from now and describes the exact steps that you need to follow if you want to start creating so-called News Radars. Altogether the NewsMaster's Toolkit contains 50 tools and services that are instrumental in this process.
A News Radar is a constantly updated thematic channel of highly relevant web references that are gathered in accordance with specific, persistent search criteria. Radars can focus on anything: topics, people, opinions, products, news items, events or passions. The constant updating of the channel is accomplished by leveraging RSS technology to its full power.
With inexhaustible energy Robin has been promoting the benefits of public and private News Radars to researchers, information professionals, corporate knowledge workers and independent publishers. See the Related Articles section at the bottom of this post for references to these articles. Before Robin adopted and refined the term, the concept of News Radars was mentioned by others, notably Rok Hrastnik and the people at MyST Technology. The latter company is currently using the term BlogSite Briefings.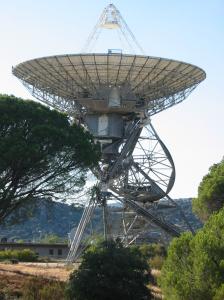 The conversation between Rok Hrastnik and Robin Good was live recorded yesterday and lasts 45 minutes. I played it back on my iPod and although I've heard many an interview with Robin, this one really is excellent. Don't just take my word for it though, I'm heavily biased--judge for yourself. This is what Rok says about it:
"If you're looking to turn your company into a definitive thought leader and the key information source for various news and developments in your industry, NewsMastering is the way to go.

In this interview Robin explains all the key elements; ranging from what NewsMastering is, how companies can benefit from it, what it takes to publish NewsMaster RSS feeds (News Radars on specific topics) and the entire process of preparing the content for your feed."
The interview really takes off when Robin fully opens his adrenaline supply and Rok finds just the right questions to ask, allowing Robin to excel with his usual style.
The highlights of the interview are:

What are News Radars?


Who needs News Radars?


What are the advantages of implementing News Radars?


What examples are already available on the web?


How do you start creating News Radars?


How much time does it take to create one?


What is the exact role of the NewsMaster in the process?


Of course Robin is careful not to give away too much yet from his e-book, which will be a commercially available product. He does mention by the way that readers of Rok Hrastnik's weblog will be entitled to purchase an adapted version of the publication at a discounted price.
posted by Marjolein Hoekstra on Friday, March 4 2005, updated on Tuesday, May 5 2015