Monday, February 28, 2005
Robin Good Expands Its Reach: MasterNewMedia Italia Is Up!
An Italian edition of Robin Good's MasterNewMedia goes live today on the Web, after lots of preparation, work and passionate contributions made by the two brave Italian editors behind it: Alessandro Banchelli and Chiara Monetti.
The Italian edition will showcase a daily version of all of my latest news and blog essays. Most news items will be translated and published within 24 hours from appearing on the English edition.

Photo credit: Alex Gott-Cumbers
The new site, which is accessible at http://www.masternewmedia.org/it has the same exact look and feel of the English one, and it is my second attempt (after the Spanish edition, now needing more resources) at seriously expanding the reach and visibility of my content in a co-operative and mutually beneficial approach.
In this partnership everybody wins: the new language editors keep 50% of all my advertising revenue for their edition, Italian-language readers get a new important independent news source without spending a cent, my Sharewood team gets four more eyes scouting for news and issues that need to be covered, and I get not only to share my research and discoveries with a wider audience but I expand the roads and opportunities to consolidate a tiny bit my micro publishing enterprise.
Who are the people behind MasterNewMedia Italia and why they are doing it?
Alessandro Banchelli is a young Italian graduate who has been trying to reconcile his desire for expressing his interest for communication and new media with his need to move out from his family house and become an independent publisher in the online universe. In Italy, becoming independent of one's own family is no easy task for many young people, who often don't have the opportunity to see the world much outside their provincial boundaries.
Alessandro has been truly working double shifts in the last few months to make sure he could buy a new laptop (which he has just gotten), an ADSL line to keep himself online as much as he wants, and to save some money to increase the amount of time he can devote to this new activity.
I am very happy to see Alessandro realize what has become for him, something larger than a dream. The opportunity to start a little personal online business, based on reporting and researching on the new and effective use of new media technologies, is indeed an exhilarating experience for any young (at heart) person who can see how fast and deep traditional media are being revolutionized.
Chiara Monetti is a young communication trainer, presentation specialist, language interpreter, event coordinator and since just about a year, a lucky mom of a beautiful girl. Originally from Bologna, Chiara leaves now here in Rome, and has been a dedicated coordinating editor for masterview.ikonosnewmedia.com, my site dedicated to presentation skills and technologies.
More than anyone I know, Chiara is a committed, serious and avidly listening learner of all that relates to communication. I have worked with her for more than a year on the delivery of some training courses, and I have always appreciated her determination in overcoming new obstacles while openly listening to criticism. When you have that kind of attitude, it is difficult to go wrong, and I wish Chiara all of the success she deserves for trying out and learning what most any other girl of her age in Italy would consider out of reach.
I have been the meeting point for the two of them, as they were both trying to find an effective way to partner up with my online efforts, while taking advantage of their strong Italian writing skills.
They wanted to invest their time in working on online projects, and they wanted to create something that could have given them an alternative to part-time jobs in which they felt no heart or part.
This partnership allows them to start ahead of many others, as they benefit from a constant flow of news stories to cover, strong inbound links from established domains, and all of the advantages that derive from teaming up with who's stronger than you.
MasterNewMedia Italia is also open to would-be contributing bloggers, news reporters and anyone else who feels qualified to become part of our team. As long as the coverage relates to our set of content categories I would be very happy to give voice to more change agents with a message.
On a parallel front, I am also seeking new editors to complement the generous initial input made by Miguel Corsi on the Spanish edition, where he is badly in need of one or two potential partners/editors.
No matter where you are based, if you want to contribute to my mission of sharing useful information for those who want to communicate more effectively with new media technologies, this is an opportunity to do so.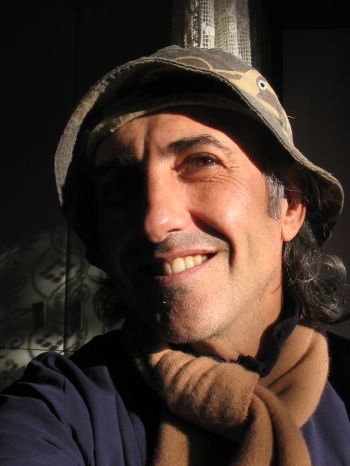 posted by Robin Good on Monday, February 28 2005, updated on Tuesday, May 5 2015