Monday, February 14, 2005
Find Your Way To The Greatest Laugh: MSN Maps
Here is a great opportunity to have a good laugh while exploring and searching the shortest route home with some truly smart interactive maps, a great service provided by the company which will soon break Google to pieces.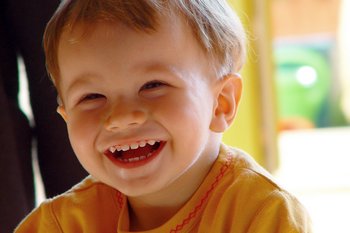 Photo credit: Lucian Binder
1) Go to http://maps.msn.com
2) Click on the tab labelled "Directions"
3) Input the following in the form that is displayed
Start Address
Country:Norway
City: Haugesund
(no need to place a specific street)
End Address
Country:Norway
City: Trondheim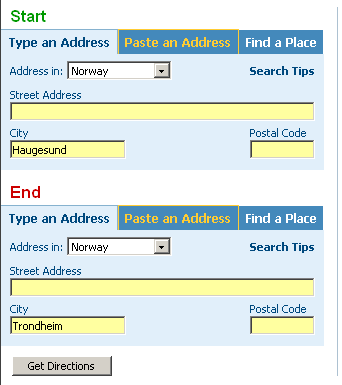 4) Click now on "Get Directions"
5) Laugh
6) Dry your tears
7) Go back to the preceding page
8) Now select: Route Type= Shortest
9) Click again on "Get Directions"
10) Laugh to your heart's content
11) Trust Microsoft just like you have done so far.
Try it out yourself.
N.B.: If you can't wait to see what the MSN Map would show up click here and see the result of the first route query. The shortest one is too good to be revealed.
posted by Robin Good on Monday, February 14 2005, updated on Tuesday, May 5 2015