Tuesday, January 18, 2005
Build Lasting, Virtual Conversations: Practical Tools For X-Events
Robin Good chose an excellent topic for his debut today on the prestigious Corante EventLab blog, joining contributors like Alex Williams, Tim Bourquin, Gregory Narain and Eric Rice. Robin's article, titled "From e-Book To x-Event", may be read as a sequel to the audio interview just held with Rok Hrastnik, the author of "Unleashing the Marketing and Publishing Power of RSS" (550 page e-book, sold at USD 40). In December 2004 Robin helped Rok while he was finalizing his impressive e-book and published about its due publication.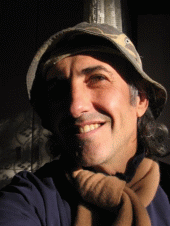 Today--by way of a professional congratulation with the final outcome and release--Robin presents Rok with a list of practical actions that will help him and any other independent publisher to increase and sustain the attention span of (web) audiences for a longer period of time.
There's more. Read it all.

The 10 actions proposed by Robin support and clarify his concept of x-Events: conversations that ripple across boundaries of time and space, thus building stronger multi-lateral relationships between publisher and reader audience, sparking cycles of

discussion


interaction and collaboration


improvement


implementation and distribution


monetization
Robin Good describes each method and even explicitly points out and names the tools and technologies he suggests to deploy for each purpose. Just to name a few of the free ones: RSS, Skype, wiki, Shareaza.
Now read the full article. It's Good. Then come back here and tell me if you agree with the selection of tools and technologies proposed by Robin. We could all learn from this and start our own x-Event on this very topic.

posted by

on Tuesday, January 18 2005, updated on Tuesday, May 5 2015