Wednesday, December 29, 2004
How To Create Topic-Specific Meta Search Engine Gateways: Gigablast Custom Topic Search
Here is a great opportunity to provide added value to any site by extending its editorial breadth to its ability select, filter and bring together pre-qualified and valuable information from other endorsed content sources.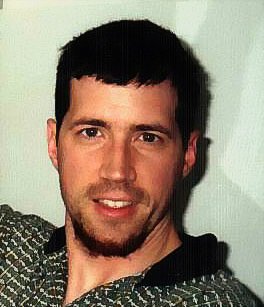 Gigablast's Matt Wells
Select, filter, aggregate, distribute. This is the theme that will play the victory march of many independent publishers. And the great new offering from Gigablast's Matt Wells, the Custom Topic Search, is really a tasty opportunity to dive right into this music.
Gigablast's new technology allows the creation of a list of up to 200 web sites and a search box (that can be integrated in your site) that searches just those sites.
For example, if your specialty is talking about educational technologies, why not provide your readers with a custom search experience that offers them direct access to your own selected "cloud" of online authorities.
Wouldn't that be a truly great added value?
Say that I was studying a usability topic, and Jakob Nielsen not only offered me to search his site but he also offered me to search what He though were the 200 best usability resources online. Again: not what Google or its automated spiders and PageRank algorithms thought, but what He, Jakob, thought were the best resources to use.
Here is what theGigablast Custom Topic Search has to offer:
a) an HTML snippet that allows you to integrate a search form on anyone of your site pages. The snippet can be personalized both in terms of "look and feel" to suit the style of your site (and allowing you the integration of your own logo as well) as well as in specifying a custom list of sites/domains/paths to be used for searches.
b) The sites/domains/paths can be up to 200!
c) You can specify to Gigablast whether you want "clustering" to be performed on the results. (Clustering is one of the core strengths of Gigablast: it allows automatic "intelligent" grouping of search results according to themes).
Gigablast Custom Topic Search is free of charge for immediate implementation on your site.
This is a great free service that I recommend to all independent publishers.


My only wish, outside of having greater control on how the look can be customized by site owners is obviously where my mouth is most of the time recently: what about providing the ability to generate an RSS feed for such Custom Topic Searches?
posted by Robin Good on Wednesday, December 29 2004, updated on Tuesday, May 5 2015