Thursday, December 9, 2004
OD Principles: The Future Knowledge Organisation
If you ask around or try to pin it down too rapidly it may elude you: Knowledge Management is still a discipline that has been hyped and promoted as the next revolutionary challenge in how organizations could better manage their own internal explicit and non-explicit know-how. But few people have studied it, understand it and, even more rarely, practice it.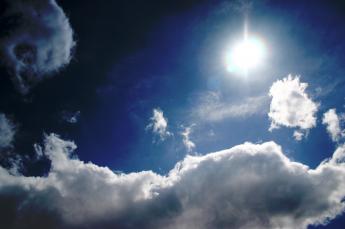 Photo credit: Daniel V.
Even when it comes to self-proclaimed Knowledge Management technologies, it is difficult to pin down specific tools that clearly belong to this category. It is more the context in which these tools are used, that can be dramatically influential as to whether the output produce with them can give life to shared, re-usable knowledge for the whole organization.
Take the organizational intranet. Shouldn't be this the obvious, knowledge management heart of any modern organization? So, why do we see this happen so rarely?
Outside then of the philosophical and marketing talks about the benefits of knowledge management, what is really preventing forward-looking organizations from leveraging more of this nonetheless vast and useful amount of information and technologies?

Staying power.
People do not want to change. Nor they are willing to loose their hard-earned control positions.
These are the true enemies of knowledge management inside organizations.
Organizations that fully understand the overall benefits of KM in terms of the extra productivity, competitiveness, efficiency and synergy created by its adoption, have no hesitance in gradually embracing they key fundamental knowledge-sharing practices, wide-collaboration activities and active cooperation approaches from the very roots of their operations.
It is only in this way that the traits of the future nowledge organization can fully bloom.
In the networking space at the recent actkm conference in Canberra, people were encouraged to describe their key attribute of the future knowledge organization.
I have used their original list to develop my personalized future organization traits list to have some point of reference to look up to, when I discuss these matters with some of my partners and customers.
Here is what the future knowledge organization looks like:


is environmentally conscious and socially responsible
doesn't have to prove itself
uses story to shift perspective
uses play as a valuable learning activity
empowers people to take risks
has a flat structure
has no management
has a cost-benefit model re-interpreted to reflect the value of sharing information as part the daily work process
treats information as part of the organization's capital
perceives knowledge and information as tangible
uses scenario planning as a commonly used tool to develop strategy
values people for their ability to use knowledge to achieve outcomes
encourages collaboration through mutual respect, obligation and responsibility
has physical and virtual workspaces configurable to support the work context
promotes and supports self-organising groups
embraces the value of creativity
understands what collaboration is and how to do it (well - offline and online)
believes in reciprocity
has willingness to change
has a passion for success and change
uses team-based performance measurement and rewards
is where everyone takes time to have some fun along the way


What would you add?
***********
Excerpted, edited and expanded from an original email message by David Williams on the act-km Yahoogroups-based discussion list.
posted by Robin Good on Thursday, December 9 2004, updated on Tuesday, May 5 2015