Saturday, December 4, 2004
Microsoft Still Smoking POTS?
Nonetheless the leadership role it has and the abundant technology solutions it markets and proudly promotes, Microsoft is still in a stone age culture when it comes to real-time communications.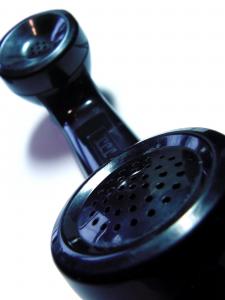 Nonetheless the highly acclaimed acquisition of Placeware technology and its heavy entry into the conferencing market with the newly branded Live Meeting, Microsoft own technology (no VoIP yet) and culture are still stuck on old plain telephones (POTS = plain old telephone system) and outdated collaboration approaches.
But things may be changing, thanks to the new MSN Search.
As you may not know, I am part of a small group of selected individuals called the Search Champs. There are thirty of us, from around the world, who have been selected by Microsoft to provide feedback, ideas, critical comment and (indirectly) press coverage about the new MSN Search engine, a likely serious contender to Google and Yahoo in the new and fast-mounting search engine wars.
What does this have to do with real-time communication and collaboration tools?
posted by Robin Good on Saturday, December 4 2004, updated on Tuesday, May 5 2015