Thursday, December 2, 2004
The Independent Online News Clearinghouse : WikiNews Gets Ready For Testing
Sponsored Links
As originally reported by Robin Good on October 26, 2004 in his article The News According To Us: WikiNews, Wikinews is a project which, if successful, will see individual newsmakers create a world-wide distributed independent news clearinghouse.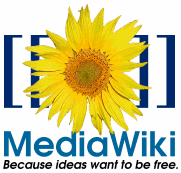 "Built upon the open collaborative wiki-model it allows maximum abilities for contributions and comments. Wikinews wants to become an alternative force to established, major private news agencies. It wants to provide a first grassroot alternative to mainstream news aggregation agencies while allowing full reusability of its content to anyone.
Independent publishers participating in Wikinews will be able to select, aggregate and custom syndicate their favourite news sources and stories without having to pay anything to anyone."
At the time of that first report, the project hadn't officially launched. In November, the Wikinews demo site did launch and over 100 news articles have now been written.
You are free to have a look around, contribute articles and even peer review and edit other people news contribution.
The Wikinews demo site is really just a playground at the moment, for the Wikinews team to experiment with and for contributors to test out the features and functionality. Once the development team is satisfied that they have the right formula, the site will be moved to its permanent official residence.
Everyone who visits the demo site is encouraged to feed back their thoughts and opinions - and there is a very lively 'Talk Page'
So, how much progress has been made to date?
Processes, 'rules' and guidelines have now been published for both contributing and reviewing articles. Since Wikinews is a community-based, open soure, public collaboration, nothing is ever set in stone and, depending on the wishes of the majority of the community, anything might change.
"Please give us some time to sort out the policies and procedures before relying on Wikinews as a source."
What will not change fundamentally, of course, will be the technology platform on which it is based. As with all Wikimedia Foundation projects, namely Wikipedia (a free encyclopedia in over 50 languages), Wiktionary (a free dictionary), Wikisource (a collection of public domain or FDL-licensed texts), Wikibooks (free textbooks for schools and universities), and Wikiquote (a collection of notable quotations), it is based on wiki technology - open knowledge bases which can be improved by anyone.
The open source wiki engine, MediaWiki, can be followed on SourceForge, and is available for anyone to use and develop, under the GNU General Public License. The contents of the Wikimedia wikis themselves are licensed under the GNU FDL.
Here are two examples of processes and policies that have been published, firstly for submitting articles and secondly for reviewing them.
Submitting Articles:
"A Wikinews article must undergo at least four stages:
1. Article development, in which a community of volunteers works on the text and media - it is during this initial phase that the article is featured most prominently on the site, because news is always breaking news, and this is where the greatest excitement and energy will be focussed.
2. Final review, in which the accuracy, neutrality, copyright status, legality and comprehensiveness of the article are verified - it is during this phase when an article will begin to decrease in prominence on the site, as it will typically by this time be older news and therefore less interesting. However, due to the review status, it will be more reliable, and therefore will still be readily accessible.
3. Article publication, in which the content officially labeled as a published Wikinews article. Corrections and updates can still be made for a limited time if they are clearly pointed out alongside the article.
4. Archival, in which the article is permanently frozen, for the purpose of citation. Corrections and updates can still be linked to, but the article text itself may not be changed."
Reviewing Articles:
"This is a proposed policy. You can choose to follow it. If it is followed by all, and has wide community support, it may become a real policy. Please comment on the discussion page of the policy on any changes you would like to make, or just edit the page directly.
In the review process, please comment on any of the following issues:



Neutrality: All factual claims need to be attributed or sourced. On-topic information which is relevant to the article should be added. Off-topic information should NOT be added to "balance out" an article.


Accuracy: All facts should be verifiable. Factual claims which are attributed to a person or group, but considered false by another person or group can remain in the article as long as the controversy is accurately represented.


Legality: Does the article violate any laws of the state of Florida in the United States? Specifically, does it violate other people's copyright, in text or images? Please make sure that no images have been directly copied from a non-free source without permission, and that any brief text quoted from a non-free source is attributed accurately. Use Google News and Google Search and pick individual phrases from the article to verify this.


Writing: Is it well-written and understandable?


Policies: Does the article comply with Wikinews:Content guide and Wikinews:Style guide?


Comprehensiveness: Relevant information on the topic should be included, while keeping in mind timeliness. Given that an almost infinite amount can be said about any topic, objections in this category carry less weight than those in other categories."


WikiNews is a major popular attempt at making participatory grass roots journalism something real and valuable. If Wikipedia can be of any indication of the potential success of this new project we should prepare ourselves for something major.
I myself, believe not only that WikiNews is a milestone happening in the evolution of online media, but that this is likely a unique opportunity for those who want to do good, while increasing their reach, authority and credibility, to effectively do so.
You have your voice: make it heard.
[ Read more ]