Wednesday, December 1, 2004
Cost-Effective Video Conferencing: What's Out There?
Once again, a genuine question from a user is the spark that gives both the opportunity and the motivation to share some good and up-to-date information.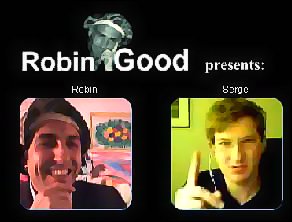 As it is the case more and more often, people have finally awoken to the idea that both voice and video can be used effectively on the Internet without the need for major investments in hardware and expensive technology.
While audio over the Internet can be carried out effectively even with modem connections as low as 14.4 Kbps, video does require a much more substantial amount of bandwidth to be used effectively. A double ISDN line, ADSL or higher bandwidth connection are all fine.
The problem is rather where to look. As new technologies emerge, and many new start-ups enter the field, who has the time and know-how to go out and test each and everyone of these new desktop videoconferencing systems?
From Nancy White's Online Facilitation email discussion group:
"I need to identify two video conferencing technologies with the following characteristics:
1) a low-end (i.e. inexpensive) desktop solution for giving or taking courses and/or for small meetings. Yes, I know about Netmeeting and LiveMeeting but I want to look at other options, too. Plus, LiveMeeting seems kind of expensive for the small business/individual facilitator. I do not want to use a technology solution that uses a PC for video and a conventional phone line (POTS) for audio. What I'm really after is your experiences with different products.
2) A medium-scale setup for a small classroom (around 12 participants). What sorts of tools have people used? PC with camera? Sony, Panasonic or Polycom systems? Something else? Also, what server "bridges" are popular and affordable? The main application for this classroom is to join larger online meetings/sessions point-to-point, maybe along with other small classrooms."
Here my humble suggestions and advice:
posted by Robin Good on Wednesday, December 1 2004, updated on Tuesday, May 5 2015