Saturday, November 20, 2004
Voice-Call Anyone By Clicking In Outlook: Mighty Microsoft May Just Do It
Microsoft strategy for expansion in the real-time collaboration market is about to become reality as in the coming months the company will be releasing a new version of their Live Communication Server and a new corporate instant messenger (code-named Istanbul) that will have full interoperability with both AOL Instant Messenger and Yahoo Messenger.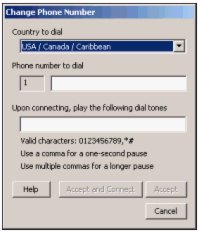 "The LCS/Istanbul combo is a way to cash in on the trend toward IP-based communications. Corporations are replacing old-fashioned phone systems with new VOIP systems, which treat e-mails, voice calls, and instant messages the same -- as streams of packets."
Om Malik, a professional journalist/blogger who covers in detail everything "broadband" reports his views and expectations about Microsoft ability to enter and conquer this rapidly exploding communication/collaboration marketplace. He writes:

"The coolest part about Microsoft's technology is that it enables you to define how you want to communicate with your colleagues. A simple rule for dinnertime would be to make sure all phone calls go to voice-mail -- except, of course, the all-important call from the boss. During a meeting the system could refuse all calls and IMs, allowing only e-mails. Send a group mail to 20 people, and with one click you could be having a conference call."
According to Om, Microsoft may actually become the first major large organization to provide voice-over-ip access to millions of Internet users, leaving out in the cold tremendously successful upstarts like Skype and wiping altogether out PBX providers like Avaya.
While I concur that those operating in the industry Avaya is in will see a major shrink of their market opportunities, I expect Skype, and similar initiatives to have much greater abilities and vision to best leverage the opportunities created by these new technologies.
Microsoft solid entry into this sector and its likely ability to provide one-click VoIP calling among all Windows users does not equal dominance of the marketplace nor excellence or quality of service. It only means that they do have the opportunity to pull all of these components together inside your operating system in a much easier and more effective fashion that their competitors could.
But this is true only IF Microsoft remains the standard operating systems of choice, inside and outside the large organizations (and we do see interesting trends taking place on this front) and only if the operating system we will use in the near future will still be forced to leverage the infrastructure premises set up by Microsoft.
As Skype and Google are clearly showing, such scenario may not be at all the one dominating online communication in the near future.
My personal bet is that the golden age of Microsoft "clone and refine" approach is nearing its end.
Either you understand the new emerging rules governing fluid and highly dynamic marketplaces, the way that Skype does, and become aware that individuals, rather than large organizations are going to play a much more important role in determining business success and technology adoption than enterprises, or your destiny in this arena may not only be late but also economically disastrous.
posted by Robin Good on Saturday, November 20 2004, updated on Tuesday, May 5 2015