Support Freedom of Speech: Adopt A Chinese Blogger!
Ever since blogs became popular in China, there have been a number of occasions where some blogs were threatened or shut down by telecommunications company or internet service providers due to their political speech.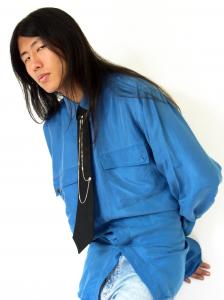 Photo credit: Ophelia Cherry
These incidents not only brought risks to bloggers themselves but also to blog internet service providers in China who had to increase their efforts to comply with the extra content filtering requests.
But all of this placed pressure and frustration on those Chinese individuals who wanted to openly speak their minds.
The Adopt a Chinese blog project can share its participants resources and help many individual Chinese bloggers freely express themselves without censorship of any kind.
Especially since April 2005, when the law on non-profit website registration became effective, website owners are required to submit their real personal information when they register their websites. The annual registration process as well as hefty penalty for failure in compliance have angered many website owners that use an independent virtual server and domain names.
Therefore, many bloggers in mainland China began to consider moving their blogs outside of China. But because of language barrier, financial, payment and other issues, the cost of moving is rather high and the situation is not optimistic.
As a matter of fact, the goal of the program is to help bloggers. The support is not limited to any specific country. It is borderless and global. At least this is what we wish: let people freely express themselves, without the worries that their blog may one day be shutdown.


How it works
The solution is free and painless for all involved.
This is how it works.
A blog (or any website, really) using an independent hosting service hosts a blocked blog. (This simply means creating a subdirectory where the adopted blog can be published and store its files.)
The host blog should not have a significant readership in the country where the adopted blog is blocked, because the host blog is running a (small) risk of being blocked in that country.
The adopted blog is run completely independently of its host, via a blog client such as Blogger, Movable Type, or WordPress? (if the host has installed Movable Type or Word Press and is willing to share the engine).
The adopted blog should link back to its host on its main page, and it would be appreciated if it also included a small Adopt a Blog banner to help promote awareness of the program. The host blog could also display a small Adopt a Blog banner or a link to its adopted blog if it so chose.
By distributing the blocked blogs across a variety of hosts, the task of blocking a large number of blogs becomes increasingly difficult.
If any adopted blog is blocked, it can still abandon its host and move onto a new one.


Why should I host anyone?
One might ask why anyone might choose to adopt a blog and host it for free.
The answer: the Adopt a Blog project is centered on the issue of the individual's freedom of speech.
Anyone who participates is making a strong statement in favor of free speech, as well as helping to further shape the internet as a tool for the free exchange of ideas internationally.
The internet can be a very powerful force.
In most cases, hosting a blog requires very little online space, and practically zero maintenance after the initial setup. The host doesn't lose anything.
Support free speech.
Support the Adopt a Chinese Blog project.


How do I participate?
Blog Adopters and Bloggers looking for a host should place the following code into your site:
You may also tag your website in del.icio.us using this tag: adoptablog
Chinese Bloggers looking for an adopter can search here: Adopt A Blog.


How to contact a blog adopter
You can send an e-mail request to the webmaster with "Request for blog hosting" in the subject line, your name and blog URL in the body; or by posting a request on your own blog with a pingback to the blog adopter's site.
Besides the blog transfer and setup, it would be appreciated if the new host and adopted blog could link back to this page in order to spread the word. The banners and buttons to the left and below are for that purpose.


Feedback
Any questions, comments or a technical solution you want to share? Feel free to leave a message in Adopt a Chinese Blog Forum.
http://www.voy.com/195650/

posted by Robin Good on Wednesday, June 22 2005, updated on Tuesday, May 5 2015