Thursday, February 24, 2005
The Personal Media Aggregator: What It Is And Why It Will Bring A Revolution To Creation Of Vertical Powerful Online Communities
Sponsored Links
Personal Media Aggregators are the road to create instant-vertical-communities by way of becoming fulcrum points around which news, commentary, discussion, and networking opportunities around a very specific topic, brand, celebrity or writer can become a cohesive aggregating force.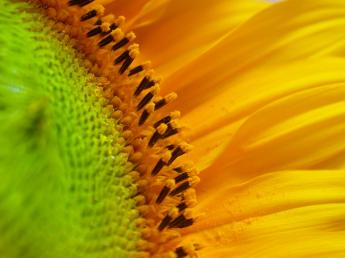 Photo credit: Sorin Brinzei
Somewhere at the crossroad between personalized RSS news aggregators, of which a few have appeared during 2004, and what Marc Canter defined as DLAs or Digital LifeStyle Aggregators, that this new community-enabling technology finds it place.
Differently than DLAs, PMAs are not centered around your personal life. While Marc Canter envisioned tools that would have allowed the easy recording, management and access to personal image libraries, music, clips, preferred feeds and more, my vision is for PMAs centered around a product, a service, a company, a celebrity (possibly a blogger too). PMAs bring together the different communication and interaction modes that the virtual world has gifted us with, allowing instant vertical communities to be rapidly created around them.
PMAs are enablers of mini-virtual universes in which conversations, events, information channels, networking, exchange all spin around a thematic central core.
As much as it is difficult to imagine today's' P2P networks as effective vehicles for supporting marketing, promotion and content distribution efforts, imagine how much more effective P2P networks could become once we were able to easily "wall" part of their use to a topic-specific community.
As I have stretched my view of RSS, blogs, wikis and real-time communication technologies, I see these tools not merely as deluxe information carriers but rather as flywheels around which communities of interest can be created in shorter time and with greater success than before.
For example, can you imagine a P2P network devoted only to learning and educational materials? Imagine if a major academic organization created a PMA that allowed access, not only to the selected educational feeds that it originated or selected to provide, but also to the opportunity to meet and interact with others in this like-minded virtual club.
Imagine providing opportunity for bulletin boards, members profile creation and sharing, and all that which would enhance the opportunities for the community to bond together around multiple thematic information channels and to be able to interact with itself at different richness levels (IM, text chat, blog comments, discussion list, forum, one-to-one audio and video chat, webcasts, etc.).
In simple words, the personal media aggregator allows a constituency to integrate and distribute selected news feeds, while also bringing together vertical blogs, discussion forums, wiki spaces, social/business networking, instant messaging, 1-to-1 voice and video chat, webcasting venue, and a "protected" P2P network for exchanging files in multiple ways. As a matter of fact the communication, exchange and community-supporting technologies that could be integrated in such a PMA could even be more.
But the real story, for now, is that few have grasped the potential of this converged communication platform and none have yet brought to the market anything that comes close to this vision. The reasons for this range from technological fixation to marketing myopia, as few developers working on RSS have the clout to bring about anything so much more complex than a RSS Reader, and investors and big money guys have yet to understand RSS and why it would be an interesting road to follow.
The potential of pushing the envelope of what RSS aggregators into cross-platform, self-contained applications (or web-based personalized mini-portals) has yet to see the light.
To facilitate the popularization of such new ideas it is always good to describe in as much detail as possible what one foresees ahead of the others, and let the blogosphere take your idea for criticism, challenge, support and refinement.
So, what would be a PMA (personal media aggregator) be like and what would it do for you that is not already possible?
Just about a year ago, Marc Canter described Digital LifeStyle Aggregation in this way:
"We're all used to the notion of integrated productivity software (like Microsoft Office) but we're still waiting for media editors, like music or sound sampling, graphics or photo editing and simple presentation tools - to be integrated with IM, email, personal publishing (like blogs) and social networking. This notion of integrated applications and services, tightly wrapped around aggregation of ALL kinds of data and a level of customization appropriate to every end-user - is exactly what digital lifestyle aggregation is all about."

"Imagine a next generation MyYahoo service - which enabled end-users to keep track of their personal (and their families) music, photo, video and file collections and provided them with 'home publishing' capabilities to create, store and distribute their own content. Imagine a social networking environment which matched and found like-minded people and enabled them to participate in activities together (both on-line and in 'real space'.)

Imagine a system that managed their Home LAN, devices, cell phones and videogames while providing a virtual file system to give them access to all of their content and data - whether they were at home, the office or on the road.

Imagine a communications and personal management system which enabled inter-personal interaction (sort of like 'groupware for humans') that assumed that all of these features and capabilities were built-in system constructs.

Now imagine all of these capabilities and features in one integrated environment - focused in on a particular constituency, content brand or set of activities. That's what we call a digital lifestyle aggregator (DLA.)"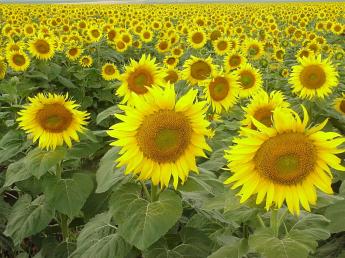 Photo credit: Sorin Brinzei
The Personal Media Aggregator is all of what I have bolded of Marc Canter's original DLA vision above, and some more:
The PMA is a self-contained mini-application, that works across platforms and operating systems (it could be Web or Flash-based). Its purpose is the one of offering a multiplicity of information, communication and exchange channels that generate greater interest, buzz, conversations and following around a niche theme/core/brand.
It is a "walled" self-contained communication infrastructure that enables one-to-many, top-down information distribution as well as bottom-up, one-to-one and many-to-many communication and interaction channels.
It is one integrated communication environment eXtending a particular product, service, event, book, celebrity, project, and its relationships with its stakeholders into time.
It is a social and business networking environment built around a specific product or brand that can greatly facilitate the spontaneous emergence of instant communities around its focus.
It allows multiple levels of customization allowing maximum personalization for every end-user.
It is a new way to create, store and distribute thematic content.
A full-blown PMA operates on three distinct but complementary levels:


1) Information channels
a) Multiple pre-selected "information radars" that cover one or multiple complementary themes. News Radars (a more specific subset of Information Radars) are equivalent to newsmaster feeds or for those not familiar with this terminology it is a news channel created by selecting, aggregating, filtering and mixing relevant news from the online universe (web, blogs, news, books, etc.).
b) Podcast channels and shows. Radio stations.
c) Direct access and hosting of X-events (online meetings, conferences, seminars, etc.).
d) Community blogs as well as individual pro weblogs. These will complement the creation of community relevant news.
e) Wikis covering specific individual issues and/or products allowing the vertical community forming around this Personal Media Aggregator to collaboratively edit and publish informative resources that can be of great value to the community.


2) Live Communication
a) Multi-protocol instant messaging. That is an instant messaging hub capable of connecting you to relevant buddies on any of the major instant messaging networks (Yahoo, MSN, AOL, ICQ, etc.)
b) Real-time audio and video conferencing with other community members.


3) Exchange
Integrated P2P content distribution channels allowing:
a) top-down controlled distribution of content from the publisher to the community.
b) open, many-to-many P2P content exchange.
c) private and secure one-to-one and group file sharing.
A Personal Media Aggregator has also plenty of integrated viral marketing potential and many, many options to monetize itself. A PMA, in my view, can be a very profitable business vehicle both for developers and publishers.
By itself, the viral marketing potential offered by such a technology is phenomenal, once developers and investors start to understand the value of allowing more and more users to become active publishers. (I have delved a bit on this topic in a previous essay focusing on the potential of what I called then Personal Newsreaders.)


In my humble view this is also great news for advertisers and for those companies that could tap into such vertical communities with equally innovative approaches and offers.
Personal Media Aggregators are the road to create instant-vertical-communities by way of becoming fulcrum points around which news, commentary, discussion, and networking opportunities around a very specific topic, brand, celebrity or writer can become a cohesive aggregating force.
The Personal Media Aggregator (PMA) may soon become one of the most effective marketing and communication vehicles that the Web has yet given life to.



See also:
October 31, 2004
The Personal RSS NewsReader: Project DU And RSS Publishing
Possible Future Evolution
X-Events: An EventLab Interview with Robin Good
Personal aggregators are the killer apps
Corante EventLab
Tristana Reader, Writer, Publisher
I have like to know how to streaming media by p2p.
---
Krawler[x] (www.krawlerx.com) -- PMA Spot on. P2P email + chat + social network + rss -- you name it. I love this tool -- you'll find it interesting.

Sam
---
To survive in this hart competition you must deliver something special. And that is what you definitely do.
So go on like this, it's really great.
---
Excellent piece and spot-on terminology! Popstick with their Matchstick Methodology (http://www.popstick.com/matchstick.htm) seem to be walking the talk to some extend on the marketing side. Any tips on related products/methods?

---