Monday, November 10, 2003
Home Page Design Guidelines: Jakob Nielsen Recommends
Jakob Nielsen spills the beans again on critical usability and information access issues that greatly limit the effectivenss of our communications online.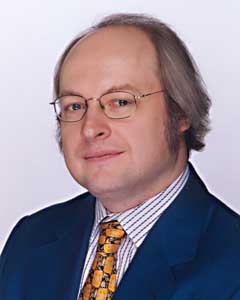 If you are serious about your news site, or small e-commerce shop, you better give a good read at what Jakob has to say. Nonetheless you may not like all of his suggestions, he is the one having spent the most time analyzing, in a serious fashion, what really works from what doesn't.
Here the first seven of his just publishedTen Most Violated Homepage Design Guidelines:
1. Emphasize what your site offers that's of value to users and how your services differ from those of key competitors
2. Use a liquid layout that lets users adjust the homepage size
3. Use color to distinguish visited and unvisited links
4. Use graphics to show real content, not just to decorate your homepage
5. Include a tag line that explicitly summarizes what the site or company does
6. Make it easy to access anything recently featured on your homepage
7. Include a short site description in the window title
Well, he is certainly right on target on all of these and I do share in full his point of view. Find out more by reading in full his interesting essay.
Related articles by Jakob Nielsen:
posted by Robin Good on Monday, November 10 2003, updated on Tuesday, May 5 2015