Thursday, August 28, 2003
Blogs As Instruments For Effective PR
Sponsored Links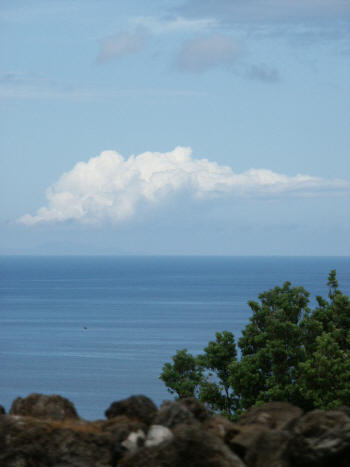 Blogs have become such one talked-about-thing that is worthwhile touching again, especially in relationship to the topics I have seen surfacing more often recently in many discussion lists.
I would like to share my personal experience with the use of these systems and specifically on how they significantly relate to PR (public relations), Google noise, marketing effectiveness, reach, exposure, corporate information management and web publishing guidelines implementation.
Since I have been many times asked I will also happily share my personal toolkit for an independent Web publisher as it stands now. It is not meant to rank the best tools but simply to share with you what I use and find effective for my work.
So get ready for a 6-day tour-de-force over the power of independent small personal publishing systems often known and erroneously homogenized under the lable "blogs".
Here is my first essay in this series:
Blogs As Instruments For Effective PR
Blogs are the instrument through which PR, PA and Communications can transform themselves from an impersonal and increasingly inefficient business practices to outstandingly effective means of ethical promotion, extended exposure and ability to engage the company/organization/yourself in important topics that synergize and contribute to the realization of your mission.
Blogs bring to the field the ability to open a conversation long abandoned and to start again talking and listening to their stakeholders. Blogs empower and facilitate the work of great writers, journalists and reporters, offering a lean, efficient and devastatingly effective framework for moving PR out of technical specialists and into the hands of great personalities, unique support people, skilled researchers and great thinkers with a voice.
PR
Blogs are a terrific instrument for PR. I have no doubts about this because I have seen this at work for long enough on my sites that I can see how effective that is.
Let me add at the beginning of this short essay that I strongly believe that the label "blogs" is deeply misleading. With it, one ends up referring to altogether different things, tools and publishing tasks.
To me blogs are NOT only instruments for personal diaries, for impromptu ranting and raving about whatever crosses the mind of the author. Yes, there are many such blogs but that does not mean that they are worthwhile my interest and time or that their use represents the ONLY possible implementation of such technologies. I think that they have their own right to exist and to be a liberatory communication vehicle allowing each and everyone intelligent being to have a "voice", no matter how apparently derailed or out of standards that maybe.
It is up to the blogger to have valuable things to say if sHe cares having a large following, or to keep the blog very personal and hard to comprehend as simply an instrument of personal reflection, a social mirroring tool or as a vehicle for poetic creation.
A blog is a pen.
So, going back to PR, why would "blogs" be of any use to this important business interest?
Which would be the kind of blogs that can DO good PRs?
Blogs, if used not as instruments of personal expression or artistic creation are extremely flexible tools with features and options that make them excellent power engines for the most different types of online communication efforts.
Blogs provides an with the audience and not the publication of a pre-digested and impersonal corporate message edited by all top VPs.
A blog provides a direct voice from your company bridging your mission inside the organization with the customers out there. The blog shows that there is someone "real" talking and responding to the continuos market conversations being engaged by your existing and potential stakeholders.
It is evident that blogs well reflect the perfect technological incarnation of the Cluetrain Manifesto principles allowing the true and long held market conversations to be started again.
You are a PR woMan and are doubtful about taking a blog to do your job better? Think again.
These are some of the things you could be doing with a blogging toolkit that you cannot certainly do otherwise:
1) Post with maximum immediacy information about new releases and other company breaking news.
2) Filter and select relevant news coming from other industry writers, reporters and tech advisors with much timeliness.
3) Engage yourself with customers and potential partners by leveraging the Comments facility of blogs to maintain public exchanges and to create through them relevant solutions and suggestions both for customers and your company.
4) Link with ease and immediacy to other relevant sources online.
5) Save days of work that would have been used to wait for your stuff to appear online.
6) Make corrections and updates within one minute of you discovering an error.
7) Get indexed by Google within as little as 12-24 hours!
8) Get your best news and headlines automatically re-published by other sites on the Internet
9) Enter a realm in which it is easier to find and identify who is like-minded and working in the same direction. Partnerships, co-operation, synergy are on the daily menu.
10) Use the echo feature. This realm I like to call the noosphere, is the universe of all the live publishing systems talking online. When you voice something important or unique the "echo effect" kiks in. Others start to talk about you, or your products, or your organization. That leads to the following:
You better have something valuable to say because NOW we are finally listening.
(Before, PR information was put up there to respond to an order from an information officer higher than you. But nobody gave any care to listen or to check who was listening or wanted to respond or inquire more about that message. I know one million and one stories of information being published to pay for the marketing department or some other justifiable payroll in your organization. You HAD to have it out there. And who would read that stuff?)
11) Tell your stories. Finally, have that personal voice speak out and tell us your stories. Stories are the best way for us to understand and identify with concepts, ideas, issues that would otherwise appear alien to us. Blogs with their simplicity and ease of use make writing and publishing content a true breeze, giving much space to those who, not born as writers, do leverage the inspiration of the moment and the kick from the immediate publication process to be tremendous motivators of their online writing efforts.
Ask me to write music and I will run away.
Give me a band and I will sing now.
Robin Good
____________________________________________
Related articles about blogs by Robin Good
Great information! Thanks :)
---